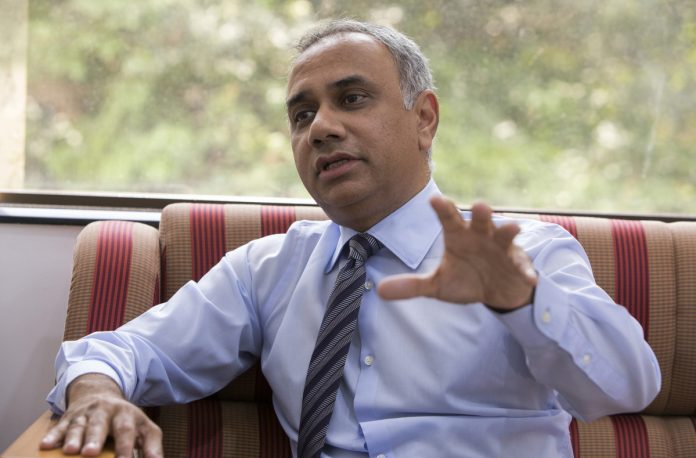 PROVIDENCE – Infosys Ltd. is "doubling down on its investment in Rhode Island," according to Gov. Gina M. Raimondo Wednesday, as the company announced a curriculum-building partnership with the Rhode Island School of Design.
In an eight-week pilot program this summer, Infosys, with RISD, will create a design-focused curriculum featuring human-centric skills and their technological application to train more than 1,000 Infosys employees worldwide. Infosys also said it will focus on hiring designers with the specialized design skills that will be the focus of the curriculum as part of the company's goal to hire 500 workers in Rhode Island over five years.
The collaboration will include a new dedicated space on the RISD campus for collaborative academic projects. It will be home to research, symposia and exhibitions focused on critical design domains, including systems and platforms, user experience, strategy and organizational impact, privacy and security.
In a statement, RISD President Rosanne Somerson said the partnership will allow the art school to "assist in building research capacity in Rhode Island."
"In an increasingly complex global context, organizations that cannot understand, anticipate and embrace uncertainty will be less likely to succeed. RISD's unique model of education fosters the ability to work effectively in these environments," she added.
For Ravi Kumar, Infosys president and deputy chief operating officer, the RISD-Infosys relationship will "help close the global design talent gap" and enable Infosys employees to "create client solutions at the junctures of several siloed disciplines, including the humanities, liberal arts, public policy, economics and engineering."
As global head of Infosys digital experience, Scott Sorokin said the partnership will enable both institutions to "operate at the meeting of design and technology and address complex and disruptive forces, which are both driving and enabling change across every aspect of our lives, businesses and institutions."
He explained that recruitment of designers will begin in the coming months with a hackathon that will "explore new ways of working, conceive new models and develop skill sets."
"The Infosys-RISD partnership will enable industry-leading innovation in design, catalyze economic growth in the state and equip Rhode Islanders with the skills and expertise they need to tackle the design challenges of the future," Raimondo said in a statement.
The company also announced its 25,000-square-foot Design & Innovation Hub will be located at the Providence Journal building, at 75 Fountain St. in Providence, and it will open later this summer.
The company is expected to receive tax credits up to $10 million. Most of the credits, up to $8.5 million, are expected in the form of Qualified Jobs Incentive tax credits.
Emily Gowdey-Backus is a staff writer for PBN. You can follow her on Twitter @FlashGowdey or contact her via email, gowdey-backus@pbn.com.