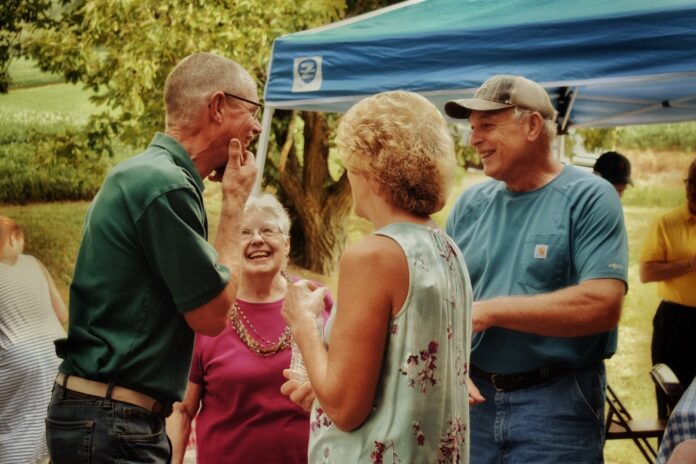 Leadership Rhode Island (LRI) and Age-Friendly Rhode Island (AFRI) are proud to announce the launch of the Senior Fellows Program, a no-cost, eight-week summer program designed to lift the voices, knowledge, and vision of Rhode Island residents aged 62 and older.
As Rhode Island's older population steadily grows, Jim Connell, Director of Age-Friendly Rhode Island sees a need for intentional planning in order to meet the rising demand for relevant services. "Focus group feed-back is consistent: older Rhode Islanders are frequently unaware of services supporting their ability to remain at home and age in place, and stay engaged in their communities."
The inaugural Senior Fellows Program, a partnership between LRI and AFRI, will aid 25 Rhode Island residents in deepening their understanding of civic possibilities, learning different ways to engage with their interests and passions at the state and local levels.
"It was clear from our discussions with Age-Friendly RI that older adults need more opportunities to share their experiences and propose solutions to recognized challenges." says Teresa DeFlitch, LRI's Director of Leadership Development. "Leadership Rhode Island's long standing reputation for facilitating dynamic learning experiences, partnered with the recognized experts in aging-related issues at Age-Friendly, has allowed us to intentionally design these opportunities."
Over the course of the program, participants will meet a diverse group of leaders from across the state working on challenges facing older adults, including transportation, food insecurity, ageism, arts and culture, housing, and more.
"Participants will leave this program empowered as advocates, community activists, and Age-Friendly champions, resulting in a Rhode Island in which older adults thrive and live their best lives." said Connell.
The Senior Fellows Program will take place on Tuesdays from June 13th to August 8th, 2023. Interested individuals can visit www.leadershipri.org/seniorfellows for more information and to apply before the Friday May 12th deadline.
About Leadership Rhode Island
Leadership Rhode Island is a 501(c)(3) non-profit, established in 1981, whose mission is to "engage and connect people through shared experiences that positively transform individuals, organizations and communities."
For more information about Leadership Rhode Island's mission, programs, and initiatives, please call 401-273-1574 or visit www.leadershipri.org.
About Age Friendly Rhode Island
Based at Rhode Island College, Age-Friendly Rhode Island is a coalition of community and state agencies, healthcare and social service providers, individuals of all ages, advocacy and faith-based organizations, businesses, academic institutions and municipal leaders who are committed to healthy aging. www.agefriendlyri.org.
https://leadershipri.org/senior-fellows/