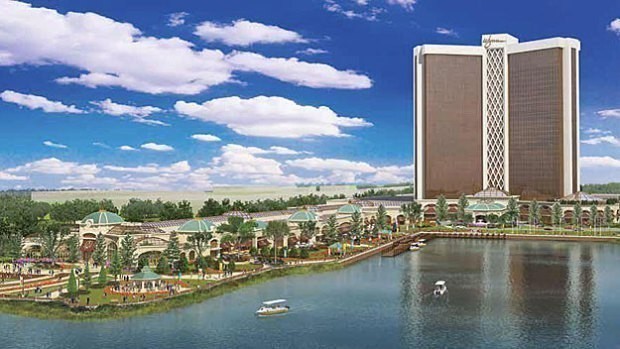 LOS ANGELES – Massachusetts voters cleared the way for new casinos from Wynn Resorts Ltd., MGM Resorts International and Penn National Gaming Inc., rejecting an effort to halt the expansion of gambling in the state.
By a 60 percent to 40 percent margin, voters yesterday upheld the state's 2011 casino law, which allowed four new gambling venues. The Massachusetts Gaming Commission will vote tomorrow on final license approvals for Wynn and MGM Resorts, according to an agenda published on its website.
The vote authorizes a further expansion of gambling even as the casino industry wrestles with a glut that has led to property closures in New Jersey and Mississippi. Some 39 states have casinos, according to the American Gaming Association, a casino-industry trade group.
"A 60-to-40 decision is about as big as it gets in today's political environment," Geoff Freeman, president and chief executive officer of the association, said on a conference call today.
Legislators in Massachusetts have authorized plans for three casino resorts and a slot-machine facility.
Wynn Resorts, based in Las Vegas, plans to build a $1.6 billion resort in Everett, just outside of Boston, while MGM has an $800 million facility planned in Springfield.
Penn National, based in Wyomissing, Pennsylvania, didn't wait until the outcome of the vote and has begun construction of a $225 million slot machine parlor addition to a horseracing track in Plainville. One additional casino license, in the eastern part of the state, has yet to be awarded.
Border competition
"Most states are trying to reclaim revenue from bordering states," said Richard McGowan, associate professor of the Carroll School of Management at Boston College. "The reason why Massachusetts approved casino gambling in the first place was to reclaim revenue from tribal casinos in Connecticut and Rhode Island."
In a statement, the Massachusetts Gaming Commission said it will seek to maximize the revenue, jobs and economic development impact of expanded gaming and try to minimize "the unintended and potentially negative consequences."
MGM lost 2.8 percent to $21.71. Wynn dropped 3.8 percent to $178.22. Penn fell 2.5 percent to $13.03 at 10:46 a.m. in New York.
Shares of casino companies have been slumping because of a gambling slowdown in Asia, where many of them have large operations.