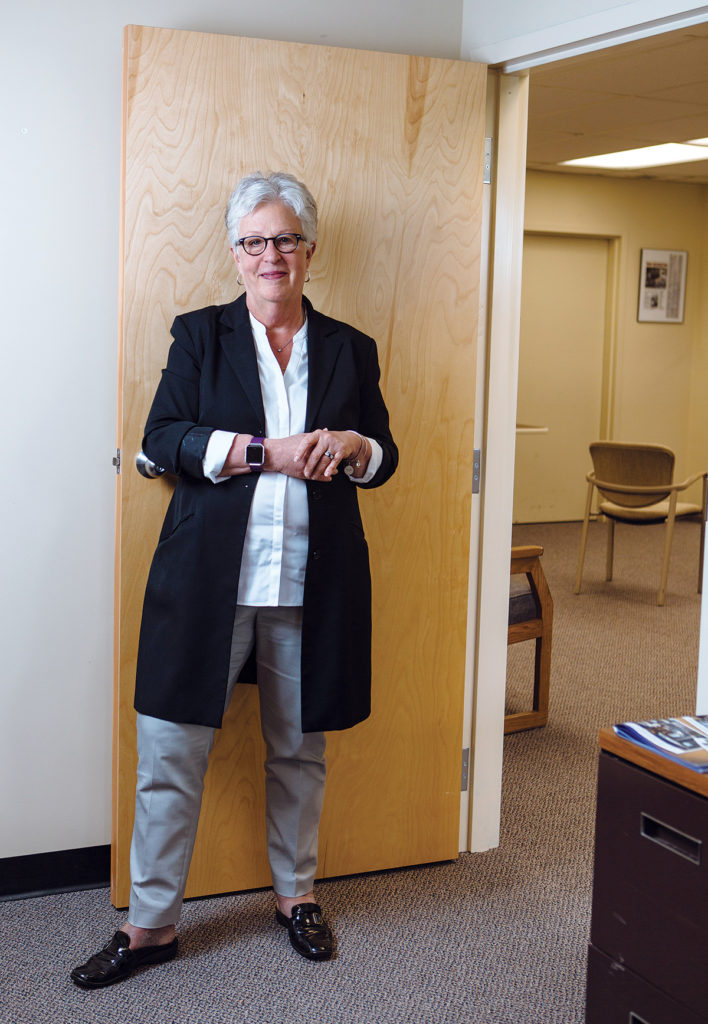 Molly Donohue Magee  |  Southeastern New England Defense Industry Alliance executive director
Mentoring is an important way to pay it forward. And I know, because success in my professional career is directly tied to my relationships with those who were willing to share their expertise, corporate knowledge and advice along my career journey. As a result, I now feel a responsibility and am privileged to mentor others.
Mentoring can be equated to having your own personal advocate and adviser. My mentors helped me navigate a career in government service at the Naval Undersea Warfare Center that began with reliability engineering and ended with being the chief financial officer. There were many segues in between, and my mentors were instrumental in providing advice and guidance along the way.
I, along with other Southeastern New England Defense Industry Alliance members, now have the privilege to mentor students in the Cybersecurity Pathways in Technology Early College High School program. This program integrates postsecondary degree completion and career readiness.
The Cybersecurity PTECH program is a partnership with the Newport Area Career and Technical Center, Community College of Rhode Island and SENEDIA. Students in the program will obtain their high school degree and a CCRI cybersecurity degree in six years or less at no cost to them and their families. The students also have an industry mentor who will be with them during their entire time in the program.
Mentoring can be formal, such as the PTECH program, or not. But whichever way, I consider it a responsibility and an honor to be able to be a mentor.