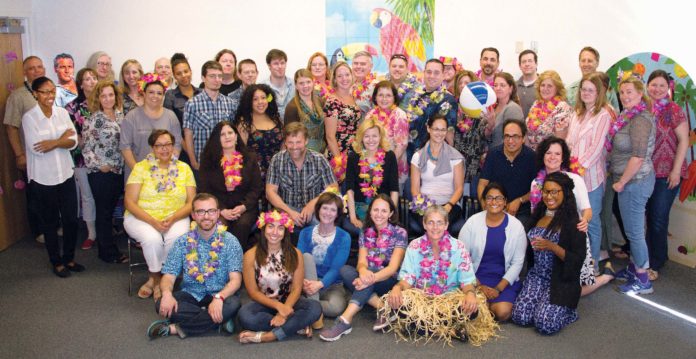 Employees in R.I.: 61
CEO and President Laura Adams
Questions answered by: Laura Adams
What three words would your staff use to describe work? Intense, important, meaningful.
What employee benefit is the most popular among staff members? Rich health insurance benefits.
How do you recognize individual achievement? Public recognition at town halls. Call outs at board and staff meetings. "On-the-Spot" awards of $100. Ringing a bell that calls all employees to a central location so individuals and teams can be recognized and celebrated.
How do you encourage employee engagement? Suggestion box. CEO meets with all new hires to get to know them and reinforce the CEO open-door culture. Leadership calibration sessions during annual performance appraisals so managers can get feedback from all other departments on their direct reports.