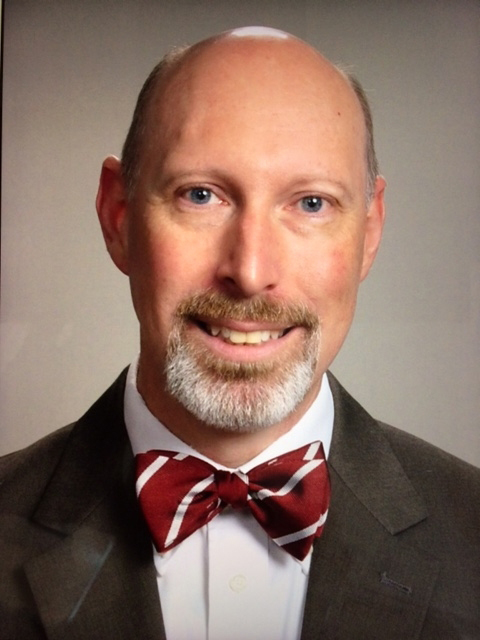 WARWICK – Michael Muller, clinical pharmacist specialist in neonatology at Women & Infants Hospital in Providence, was named Health System Pharmacist of the Year during the 49th Annual Installation Banquet of the Rhode Island Society of Health System Pharmacists at the Crowne Plaza Providence-Warwick in Warwick Jan. 6.
The honor is the society's most prestigious award, recognizing a health system pharmacist practicing in Rhode Island who has displayed outstanding qualities of leadership, initiative and incentive in dedication to the ideals of pharmacy practice.
Muller was nominated by Tamatha Yeaw, director of pharmacy at Women & Infants Hospital; Leslie A. Pires, manager of the 340B Program and Pharmacy Supply Chain at Care New England; and Linda A. Nelson, clinical pharmacy specialist at Women & Infants Hospital.
"Michael has become known as a subject-matter expert in the pharmaceutical care of the neonate. He is a resource to Women & Infants Hospital and its extended neonatal network. Women & Infants pharmacists, as well as those from other institutions, call Michael for assistance when neonatal challenges arise. As a testament to his expertise, Michael achieved board certification as a pediatric pharmacy specialist in 2016. … What distinguishes Michael from his peers is the leadership that he demonstrates in advocating for the care of these infants. In a decade of rapid change at Women & Infants and in health care, Michael has maintained a clear focus on patient safety and works tirelessly to provide tools to accomplish the highest quality of clinical care," read the nomination letter signed by each of the nominating members.
Muller has worked at Women & Infants Hospital since 1995.
Several pharmacists from Care New England's Kent and Women & Infants hospitals were also recognized at the event.
Ray Iannuccillo, a pharmacist at Women & Infants Hospital, was recognized as the Board Member of the Year. Iannuccillo also earned the Bill Pires New Practitioner Award, along with Kent Hospital's Sarah Hendrick. This award is given to a RISHP pharmacist with less than five years of service in health system pharmacy who demonstrates professionalism and an interest in expanding the role of the pharmacist in patient care.
Melissa Previte, a pharmacy student at Women & Infants Hospital, earned the Robert Goulet Memorial Scholarship. The award goes to a University of Rhode Island student interested in hospital pharmacy with high scholastic standing and who shows enthusiasm for practice in the health system setting and the passion for patient care that Goulet demonstrated in his practice. The nominee must submit an essay on their vision of the future of health system pharmacy practice.
The Rhode Island Society of Health System Pharmacists is a nonprofit professional association established to advance public health by promoting the professional interests of pharmacists practicing in hospitals and other organized health care settings.
Rob Borkowski is a PBN staff writer. Email him at Borkowski@PBN.com.