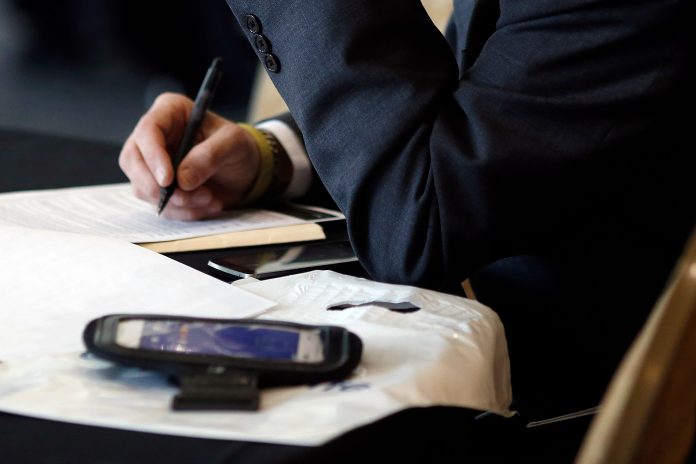 PROVIDENCE – Compensation costs per hour worked for private employers in New England was $40.80 in December, compared with $40.38 one year prior, according to U.S. Bureau of Labor Statistics data released Tuesday.
New England compensation costs were higher than any other region in the nation in December, followed by the Pacific region at $40.69 per hour worked. The average private employer compensation cost per hour worked in the United States was $34.05 in December.
Wages and salaries comprised of $27.91 per hour worked at the end of 2018 in New England, compared with $27.78 one year prior. Total benefits cots per hour in the region was $12.89, an increase from $12.70 the year prior. The increase in benefits cost was primarily attributable to an increase in vacation and holiday costs.
Supplemental pay increased to $1.36 per hour in December 2018 from $1.29 per hour in December 2017 in New England. Insurance cost per hour worked cost $3.34 in December, a decline from $3.54 the year prior.
Regional retirement and savings costs increased to $1.92 from $1.80 per hour year over year in December. In that time, legally required benefits costs, such as Social Security and Medicare, increased to $3.02 per hour from $2.93 per hour in New England.
Chris Bergenheim is the PBN web editor. Email hima t BErgenheim@PBN.com.