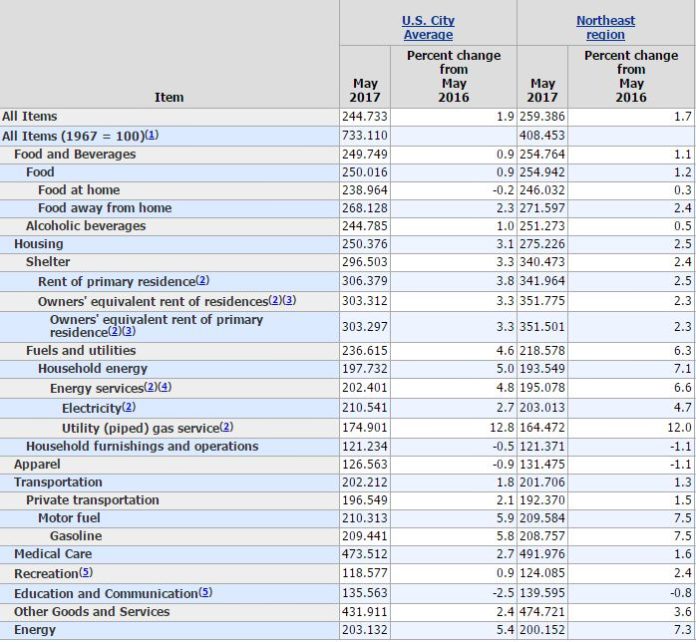 PROVIDENCE -The Northeast consumer price index for urban consumers rose by 1.7 percent in May year over year, according to the Bureau of Labor Statistics, to 259.39, which is 0.2 percentage points lower than the national average. The United States city average in May was 244.73, which increased 1.9 percent year over year.
The Northeast region is classified as Connecticut, Maine, Massachusetts, New Hampshire, New Jersey, New York, Pennsylvania, Rhode Island and Vermont.
The Northeast experienced a 7.3 percent increase in energy prices year over year to 200.15, including a 12 percent increase for the price of utility piped gas. The U.S. city national average for energy increased 5.4 percent year over year to 203.13. The Northeast saw reductions year over year in the prices of education and communication (-0.8 percent), apparel (-1.1 percent) and household furnishings and operations (-1.1 percent).
The only category in which prices decreased nationally but increased in the Northeast was food at home, which saw an uptick of 0.3 percent in the Northeast, while the U.S. city average declined 0.2 percent year over year in May.
Chris Bergenheim is the PBN web editor.