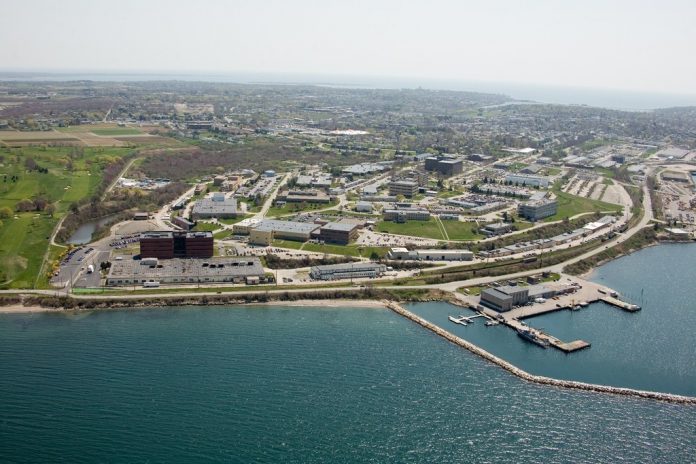 NEWPORT – Total funding for the program at the Naval Undersea Warfare Center Division Newport was $1.1 billion in 2018, including $926.6 million spent on payroll, construction, facility support and local contacts, according to the U.S. Navy Friday.
Payroll for the year totaled $352.2 million to 3,331 civilian employees and 41 military personnel. The Navy said that 72% of the full-time civilian staff are scientists or engineers.
Contract spending totaled $537.8 million in 2018, including $340 million to southern New England, with $287.8 million going to Rhode Island-based businesses, $41.8 million to Massachusetts-based businesses and $13 million to Connecticut enterprises.
The Navy said that NUWC Newport contracted for 2,602 work years in the region in 2018 as well, bringing its combined contracted and government workforce to more than 5,934 positions.
The center is currently celebrating its 150th anniversary, making it the oldest warfare center in the nation. The center is a shore command in the Navy's Naval Sea Systems Command, responsible for engineering, building and supporting the United States fleet of ships and combat systems.