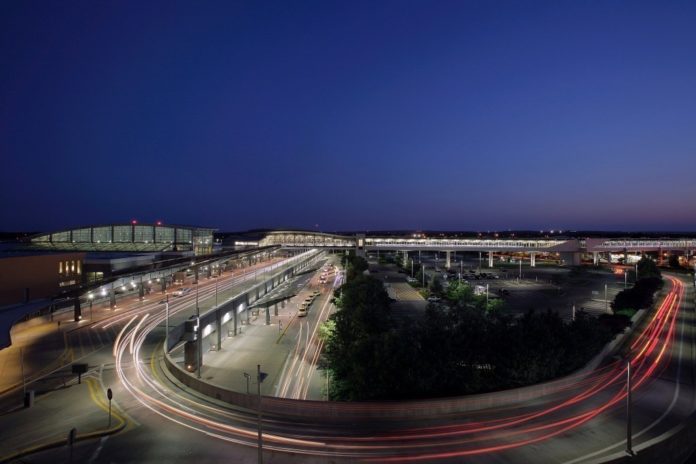 WARWICK – Passenger traffic declined again in October at T.F. Green Airport, recording 314,052 travelers, a drop of 6 percent compared with 334,587 in October 2013, according to information released by the R.I. Airport Corporation on Friday.
Year-to-date results were similar, with 3,004,749 passengers that either enplaned or deplaned at the airport through October 2014, a 6.2 percent decrease from the 3,204,394 passengers recorded during the first 10 months of 2013.
The numbers represent the 10th consecutive month of year-over-year passenger declines at the airport.
In contrast, cargo traffic increased nearly 4 percent on both a year-over-year and year-to-date basis.
October cargo traffic was 2.6 million lbs., an increase of 3.8 percent compared with October 2013's 2.5 million lbs. Year-to-date, total cargo was 22.2 million lbs, a 3.7 percent increase compared with the 21.4 million lbs. during the same period last year.
United Airlines had the largest increase in passenger traffic year-to-date at 36 percent and 83,680 passengers, followed by Delta at 26 percent and 291,975 passengers, among the major carriers.
Southwest Airlines had the largest drop at 9 percent with 1.4 million passengers. US Airways reported a 6 percent drop with 348,668 passengers, and JetBlue Airways had a passenger decline of 2.4 percent with 220,466 passengers.
Southwest again had the largest market share at 43 percent and 135,319 passengers among the major carriers in October. JetBlue had the least amount of market share at 7.5 percent and 23,455 passengers in October.
The largest cargo carrier in October was Federal Express with 1.5 million lbs. of mail and freight moved to and from Rhode Island. United Parcel Service had 926,675 lbs. of mail and freight, while Wiggins Airways transported 135,844 lbs.