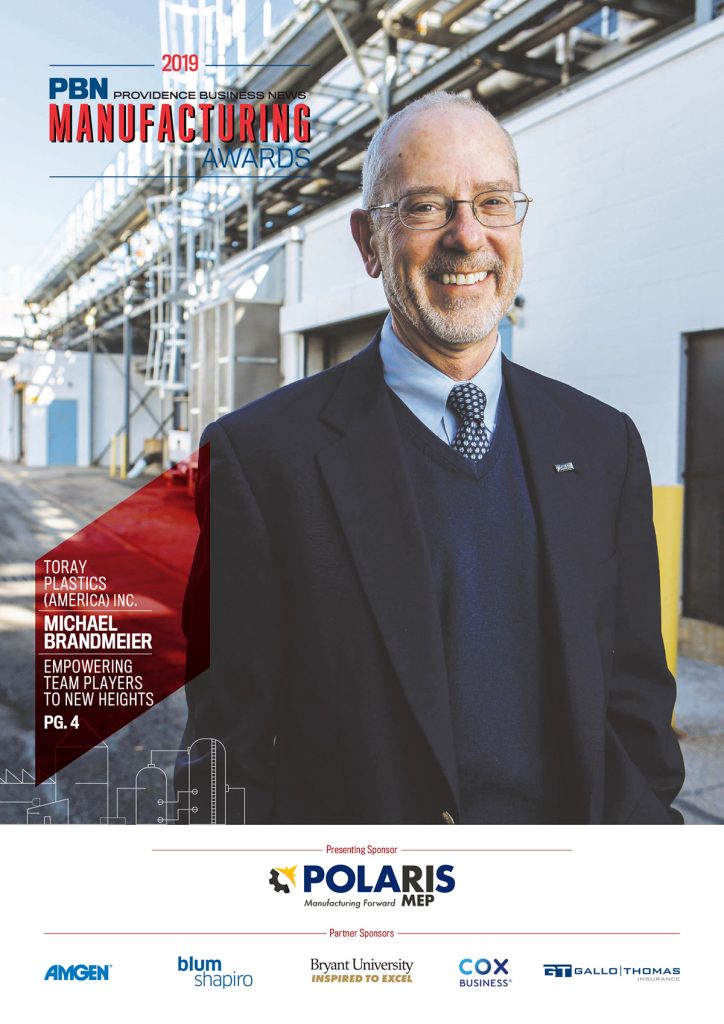 The popular image of manufacturing is big machines making big things. But nothing could be further from the truth, as the profiles of the 2019 Manufacturing Awards program winners affirm.
Manufacturing leaders, from individuals to companies, know that the newest and fanciest machines are not going to get the job done without the full engagement of their employees and fruitful relationships with customers.
Take Michael Brandmeier, the winner of this year's Leadership & Strategy award. Brandmeier is known to be a mentor to his staff, believing that getting the right people into the right jobs is what makes Toray Plastics (America) Inc. such a high-performing enterprise.
In fact, the company's vice president of corporate human resources and environmental health and safety, Lisa A. Ahart, says that Brandmeier is "very committed to the organization, but he's more committed to the people and seeing them do the best they can."
Nye Lubricants Inc., a 175-year-old company based in Fairhaven, works directly with its customers – who can range from aerospace to the automotive markets – to help them, as the company says, "solve their problems."
New ideas are the seeds of improvement, and empowering employees to explore them is one way to keep them going. At Edesia, Ron Yanku, the plant operations director, feels complete freedom to implement new ideas.
"With backing from the top down, we're unstoppable," he said.
This year's Manufacturing Awards program is only possible, as are all PBN recognition programs, because of the generous support of the business community, who not only provide financial sponsorships but enter the programs and compete for top billing with other Rhode Island enterprises. This year presenting sponsor Polaris MEP took on a large role, but our partner sponsors – Amgen, blumshapiro, Bryant University, Cox Business and Gallo|Thomas – were crucial to the success of the 2019 Manufacturing Awards.
Mark S. Murphy
Editor