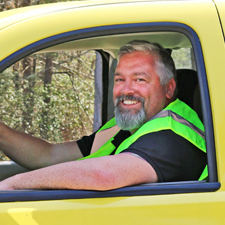 NEW BEDFORD, Mass. — Poyant, a New Bedford sign manufacturer and branding specialist serving local, regional and national organizations, has named Chris Walsh, Field Services Supervisor. In his new role, Chris will be responsible for Installation, Service and Fleet Maintenance.
Walsh earned his Bachelor's Degree in Finance from Bryant University. Before joining Poyant, Walsh held the position of Operations Site Manager at Scapa North America. He also served as the Safety Assembly Manager for Sperian Safety Products and as Operations Manager at Umicore Thin Film Products. Walsh is a seasoned manager and brings extensive experience in Lean Manufacturing as well as Six Sigma certification.
"Chris brings nearly 20 years of management experience and we are excited to see the positive impact he will have on the installation team and our company as a whole," said Richard V. Poyant, President of Poyant.
Walsh resides in Dighton, MA with his wife Carrie and their three sons Dillan, Camden and Brady.
About Poyant
For more than 75 years, Poyant has provided custom design and manufacturing services to businesses throughout New England and beyond. Poyant's team of signage professionals is behind some of the most recognized brands. We collaborate to bring our unique talents to each project and achieve extraordinary results. From custom signs to all-encompassing sign programs, we are committed to providing superior quality to all of our clients — on time and on budget.
For more information, visit www.poyantsigns.com.