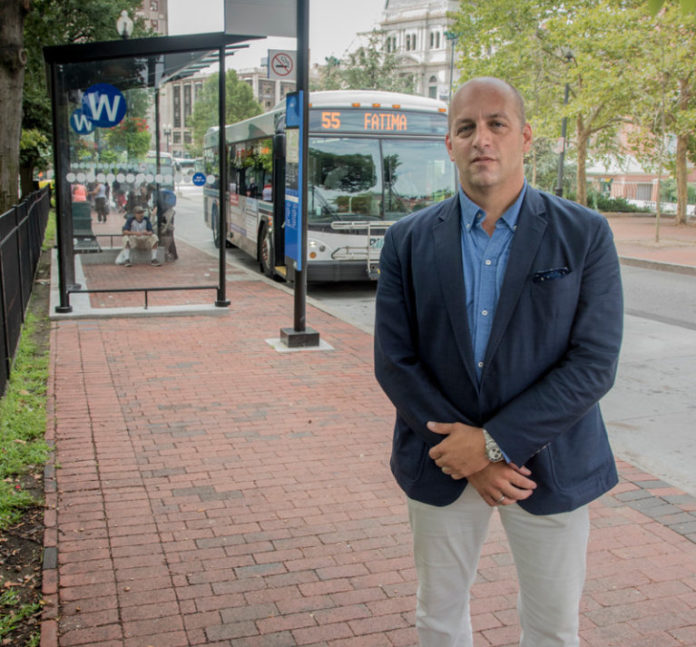 PROVIDENCE – The Providence Foundation, a private nonprofit that advocates for projects and policies for development of downtown Providence and the city, appointed Cliff Wood its new executive director on Thursday, effective immediately.
Wood previously held a dual role for eight years at The Providence Foundation as director of the Downtown Providence Parks Conservancy and steering public policy advocacy with government officials and agencies, nonprofit organizations and businesses.
Wood is replacing Dan Baudouin, who will assist Wood in the transition through the end of July. Baudouin announced earlier this year he would be stepping away from the Foundation. "I want to do something different, something a little less demanding," said Baudouin in February.
Excited to inherit the new role in the organization, Wood said, "I am thankful to the search committee for this opportunity and eager to begin as the executive director for an organization that has a legacy of building partnerships to accomplish positive and measurable change for Providence and the downtown."
The application for the position said the Foundation was looking for a new executive director that would "further unify" the work of The Providence Foundation, a 40-year-old nonprofit supported by 140 companies and institutions; the Providence Downtown Improvement District, a 12-year-old public benefit district; and Downtown Providence Parks Conservancy, an 8-year-old downtown parks advocacy group.
The Providence Foundation conducted a national search for the position but settled on Wood, a longtime employee.
"Creating a strong core for our capital city by building an attractive place, both for business and community, readies Providence for growth and economic opportunity," Wood said. "I thank Dan Baudouin for his diligence, guidance and commitment to Providence and I look forward to leading this organization toward new and exciting opportunities."
Chris Bergenheim is the PBN web editor.