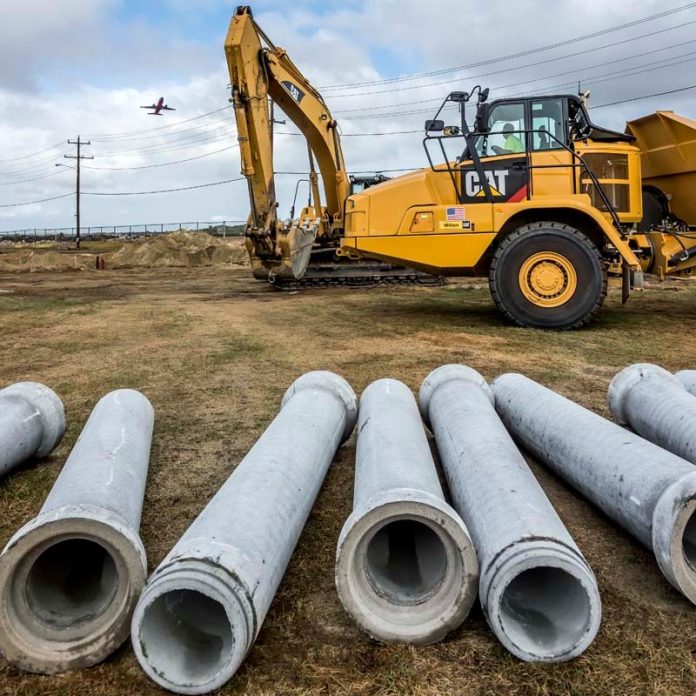 PROVIDENCE – Construction employment in the Providence-Warwick-Fall River metropolitan area increased 5 percent year over year in March to 21,400 workers, a 1,000-worker upswing, according to the Associated General Contractors of America Wednesday.
The construction employment-increase rate in the metro area ranked No. 130 of 358 metro areas in the United States.
Construction employment increased in 245 out of 358 metro areas in the nation between March 2017 and March 2018, declined in 67 and stagnated in 46.
In the New Bedford metro area, construction employment increased 13 percent year over year in March, rising 300 jobs to 2,600 workers. The 13 percent employment increase rate ranked No. 13 in the country.
The Weirton-Steubenville, W.Va.-Ohio, metro area ranked No. 1 in March with a 29 percent increase year over year, accounting for a 400-worker increase.
The Houston-The Woodlands-Sugar Land, Texas, metro area added the most construction jobs from March 2017 to March 2018, adding 10,700 jobs for a total of 227,100, a 5 percent increase.
The Baton Rouge, La., metro reported the largest nominal construction employment  decline year over year, declining 3,200 workers to 49,600 workers, a 6 percent downturn.
The AGC reported these results for other metros in the region:
Worcester, Mass., increase of 7.2 percent to 10,400
Brockton-Breidgewater-Easton, Mass., increase of 6.8 percent to 4,700
Boston-Cambridge-Newton, increase of 6 percent to 65,600
Framingham, Mass., increase of 5.7 percent to 9,300
Leominster-Gardner, Mass., increase of 5.6 percent to 1,900
Taunton-Middleborough-Norton, no change at 3,100
Norwich-New London-Westerly, decline of 2.5 percent to 3,900
Chris Bergenheim is the PBN web editor.