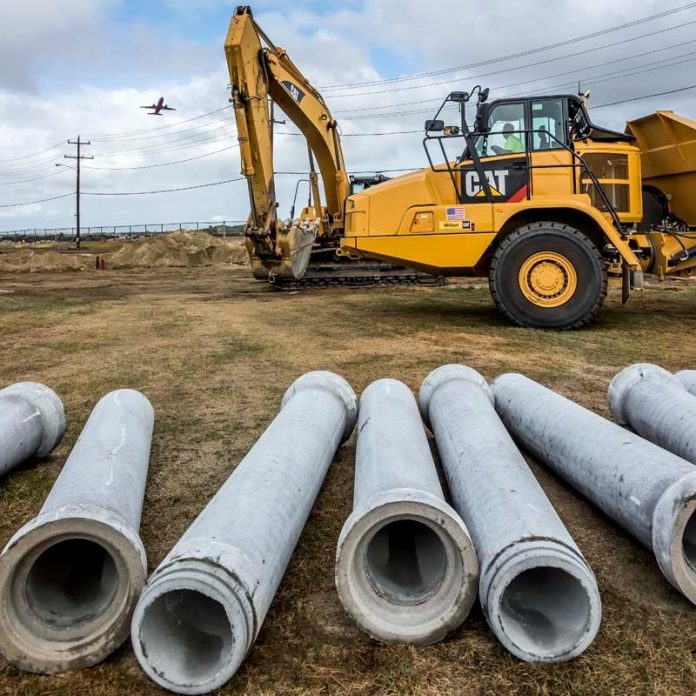 PROVIDENCE – Construction employment in the Providence-Warwick-Fall River metropolitan area increased 4 percent year over year in February, an 800-worker increase to 21,100 workers, according to the Associated General Contractors of America Wednesday.
The yearly employment growth rate ranked No. 170 among U.S. metro areas.
Construction employment increased in 257 out of 358 metro areas between February 2017 and February 2018, declined in 50 and did not change significantly in 51, according to the AGCA.
"Growing private-sector demand for construction services is prompting construction firms to hire more people to complete projects," said Ken Simonson, the association's chief economist. "Yet tight labor markets, particularly for qualified construction workers, is making it increasingly difficult for firms to find people to bring on board."
The New Bedford metro ranked No. 153 for construction employment growth rate at 5 percent, adding 100 construction jobs to a total of 2,300.
The Merced, Calif., metro ranked No. 1 in the nation with a 33 percent year-over-year jump from 2,100 to 2,800 jobs. The Riverside-San Bernardino-Ontario, Calif., metro area added the most construction jobs in the United States, increasing 12,000 jobs, or 13 percent, year over year.
The largest job losses in a metro area occurred in Baton Rouge, La., which saw a 6,500 job loss, while the largest percentage decline in construction jobs was in Auburn-Opelika, Ala., 38 percent.
Chris Bergenheim is the PBN web editor.