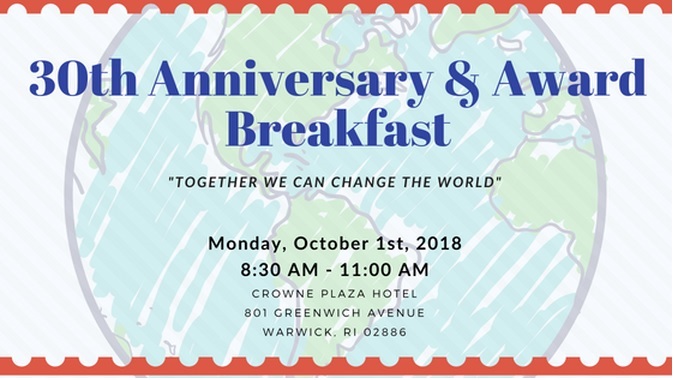 PROVIDENCE – The Rhode Island Coalition for the Homeless has named the honorees to be recognized at its 30th Anniversary Awards Breakfast.
The event, which will take place on Oct. 1 at the Crowne Plaza Providence-Warwick, has a theme of "Together We Can Change the World," celebrating the nonprofit's 30 years of work.
Award winners were chosen to recognize individuals who exemplify a commitment to ameliorate homelessness through advocacy, direct services and education:
Deb DeBare, senior deputy director at the National Network to End Domestic Violence, will receive the Legacy of Change Award
Eric Hirsch, an urban sociologist and advocate, will receive the Keeper of the Flame Award
Christopher Rotundo, a community organizer working with Direct Action for Rights and Equality, will receive the Jack Reed Agent of Change Award
John MacDonald, vice president of adult services at Crossroads Rhode Island, will receive the Sister Carol McGovern Forefront of Change Award
Will Lawlor of Riverwood Housing First will receive the Judy Soares and John Coen Living the Change Award, as will Noella Blackwell, the community critical needs case manager for the WARM Center based in Westerly
Zachariah Kenyon, the emergency medical services chief of the Providence Fire Department, will receive the Protector of Change Award
Chris Ure, a professor in the School of Business at Johnson & Wales University, will receive the Educator of Change Award
The breakfast is scheduled from 8:30-11:00 a.m. on Oct. 1. Tickets to the event may be purchased online.