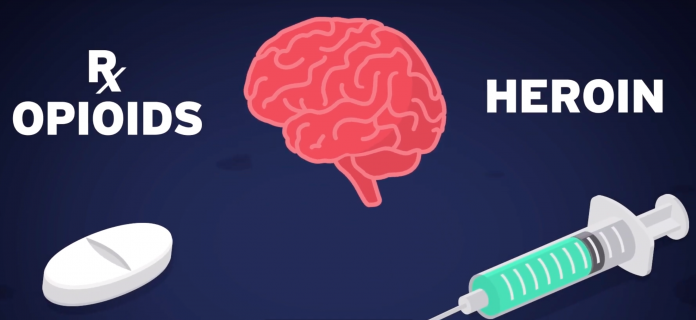 PROVIDENCE – Last week the R.I. Department of Health launched Over the Dose RI, an educational campaign to reduce the misuse and abuse of opioid medications by Rhode Islanders ages 18-50.
The campaign was announced at the monthly meeting of Gov. Gina M. Raimondo's Overdose Prevention and Intervention Task Force. The campaign is closely aligned with the task force's strategic plan to reduce overdose deaths, according to a statement from health department.
The effort was modeled after Over the Dose VT, a successful, data-driven campaign developed by Rescue Agency Public Benefit LLC for the Vt. Department of Health. Educational content features information on the risks of opioids, how they affect the body and how they interact with substances such as alcohol, according to the R.I. Department of Health.
The campaign includes social and digital media, as well as a website, OvertheDoseRI.org, that explains the science of opioid dependence, addiction and withdrawal in lay terms. An animated-video public service announcement and educational modules are intended to motivate user-engagement by introducing interactive elements, according to the announcement.
"Opioids are appropriate medication for some people in certain situations. But for most people, non-opioid pain-management alternatives are much safer and are just as effective," said Director of Health Dr. Nicole Alexander-Scott. "Our aim is to empower people to be informed participants in the decision-making process about how to manage their pain and how to heal as safely as possible."
Non-opioid pain-management alternatives include but are not limited to: chiropractic care, physical therapy, acupuncture, massage therapy, and over-the-counter pain relievers such as ibuprofen (Advil) and acetaminophen (Tylenol), the R.I. Department of Health reports.
The Over the Dose RI social and digital media campaign will continue through mid-June. Ads will run on Facebook and Instagram, which have been selected for their reach to 18- to 50-year-olds. The strategic social media campaign will direct people to OvertheDoseRI.org and to resources on the state's overdose data dashboard and website, PreventOverdoseRI.org.
Rhode Islanders can call the 24/7 crisis hotline (401) 414-LINK (5465) to learn more about statewide treatment and recovery support services for opioid use disorder. English- and Spanish-speaking counselors are available to help answer questions and offer connection to local resources.
Rob Borkowski is a PBN contributing writer.