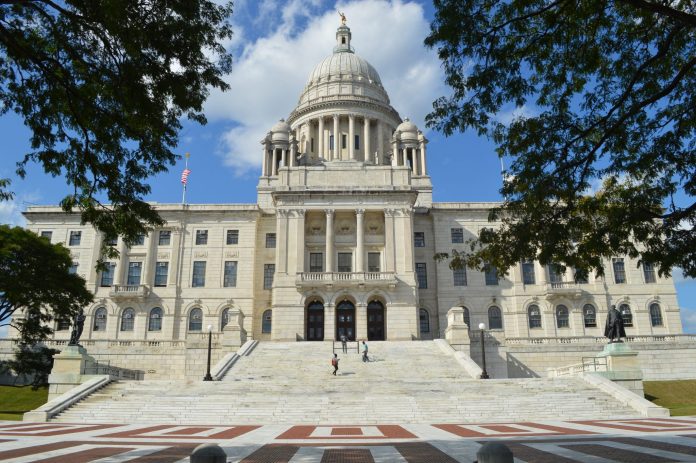 PROVIDENCE – Gov. Gina M. Raimondo on Tuesday committed to broadly supporting ongoing state efforts to boost education, job training, affordable health care and environmental protections, in an inaugural address delivered at the Statehouse.
The speech did not identify any specific legislative initiatives for her second and final four-year term as governor, save for a renewed call to "ban assault weapons and high-capacity magazines." The latter is in line with national Democratic political priorities and Raimondo's new role as chairwoman of the Washington, D.C.-based Democratic Governors Association.
Raimondo began her speech by outlining what she sees as the gains her administration has made in spurring "our economy to grow by leaps and bounds."
"We've changed the way we do economic development, infrastructure investing and job training," she said. She also cited investments in education, including her Rhode Island Promise initiative providing tuition-free attendance at the Community College of Rhode Island.
She then noted that the work is not done, before touching on national political divisions and a need for Rhode Islanders to unite. She promised to "adhere to Rhode Island's founding principles of inclusion, equality and tolerance."
To Rhode Islanders who feel they have not benefited from the state's economic recovery from the Great Recession, she promised to continue pushing initiatives begun in her first term.
They include job training, affordable higher education, support for renewable energy and protecting health care in Rhode Island.
"We know the Affordable Care Act is saving lives" in Rhode Island, she said. "We know it's the reason thousands of Rhode Islanders finally have the peace of mind they deserve."