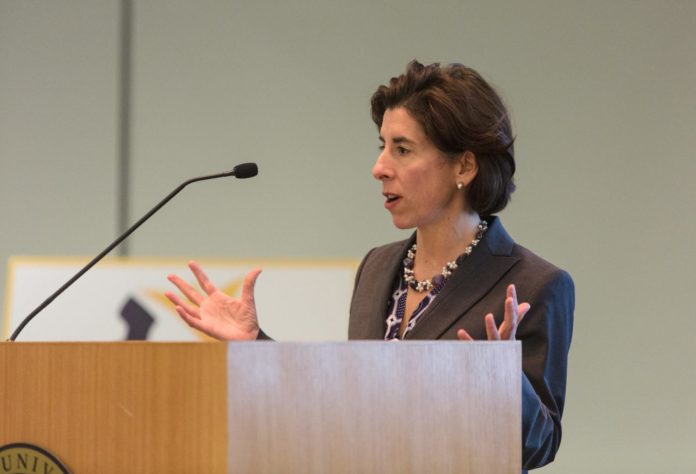 PROVIDENCE – Gov. Gina M. Raimondo has proposed to dramatically expand the Rhode Island Promise program, if re-elected to a second term.
The scholarship program that now allows high school graduates to attend the Community College of Rhode Island tuition-free for two years would be expanded to a four-year bachelor's degree option.
After completing an associate program at CCRI, students could then complete a tuition-free bachelor's degree at either the University of Rhode Island or Rhode Island College.
The proposed expansion would also open up CCRI scholarships to all part-time students, including older adults who take at least 6 credits per semester.
The cost of the expansion is estimated to be about $35 million a year.
Raimondo announced her intention to expand the educational program, as part of an election promise. The General Assembly would also have to authorize the program. Raimondo had introduced a similar four-year, tuition-free program in 2017, which the General Assembly rejected as too expensive.
In a news release, Raimondo said "whether you're 18 and just starting out, 35 and stuck in a job without a future, or 50 and need to start over, there will be an opportunity for you to get the training and education you need to keep up and get ahead."
Mary MacDonald is a staff writer for the PBN. Contact her at macdonald@PBN.com.