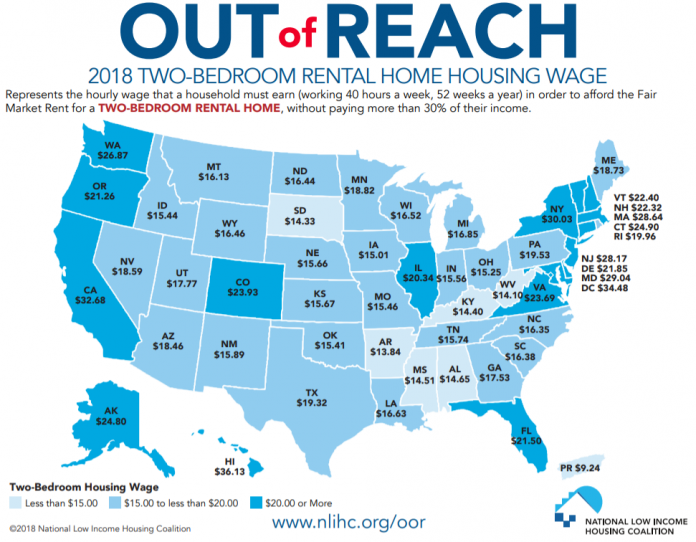 PROVIDENCE – A newly released report on the affordability of rental housing finds a persistent gap, nationally and in Rhode Island, between what people earn and the costs of a modest apartment.
In Rhode Island, where 40 percent of households are renters, the annual income needed to afford a fair-market, two-bedroom rental is $41,526 this year, according to the report from the National Low Income Housing Coalition released Wednesday.
That equates to an hourly wage, for one worker, of $19.96. But the estimated hourly mean wage for renters in the Ocean State was just $13.70. The state's minimum wage, meanwhile, is $10.10.
The fair market rent in Rhode Island for a two-bedroom apartment was $1,038 this year, according to the report, an increase from $1,013 last year. To afford this rental without paying more than 30 percent of their income for housing, the renter would have to earn $41,526 a year.
In other findings, the report states that low-income renters are the most burdened by the shortage of affordable housing. In general, the growing wage disparity in the U.S. is being compounded by a lack of new construction of apartments, and a tendency for what is constructed to be at the high-end, according to the report.
Rhode Island came in 19th place for lack of affordability, according to the report. All of the New England states were in the top 20.
Hawaii has the highest rental costs in the country, while Puerto Rico has the lowest.
Mary MacDonald is a staff writer for the PBN. Contact her at macdonald@pbn.com.