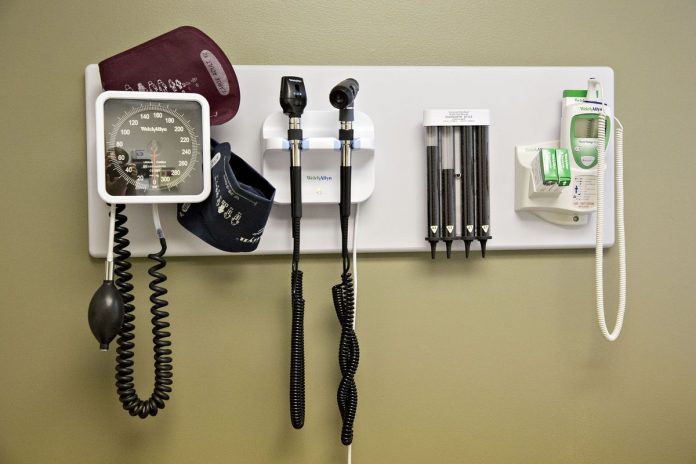 PROVIDENCE – Teaching hospitals and Brown University's Warren Alpert Medical School of Brown University supported 26,449 jobs in Rhode Island in 2017, according to a report from the Association of American Medical Colleges released Tuesday.
The report included Brown's Warren Alpert Medical School, Care New England's Women & Infants Hospital, and Lifespan's Rhode Island Hospital and The Miriam Hospital.
Of those jobs supported by the Rhode Island AAMC members, 13,839 were direct jobs, 7,980 were induced jobs and 4,630 were indirect jobs.
"The AAMC findings further validate the vital role Lifespan plays as an economic engine for Rhode Island as we fulfill our mission of providing world-class health care to our patients as well as advancing medical discovery. Our investment in our physicians, clinical staff, researchers and other health care professionals has been unflinching in recent years despite the challenging environment," said Dr. Timothy J. Babineau, president and CEO of Lifespan in a statement.
The AAMC calculated its member organizations in the state contributed $2.5 billion in total value to the state economy, including $1.8 billion in total labor income.
The AAMC also determined that its Rhode Island members' research created $96 million in total value in 2017, and $150.8 million in total economic output.
"Academic medical centers contribute to their local environment in a number of ways. It is easy to see how the research and clinical care that take place improve human health. The academic activities also garner grant support from the National Institutes of Health and philanthropic foundations. In so doing, they provide good-paying jobs and generate intellectual property and knowledge about diseases that can lead to new companies and eventually new therapies," said Dr. Jack A. Elias senior vice president for health affairs and dean of medicine and biological sciences at Brown.
Nationally, AAMC members added a total of $562.3 billion to the U.S. economy, including $386.8 billion in salaries, wages and benefits, according to the report.
"Medical schools and teaching hospitals are important economic contributors to their communities and play crucial roles educating tomorrow's doc­tors, providing cutting-edge patient care, and conducting groundbreaking research," said Dr. Darrell G. Kirch, AAMC president and CEO in a statement.
The research for the report was conducted by RTI International.
Chris Bergenheim is the PBN web editor.