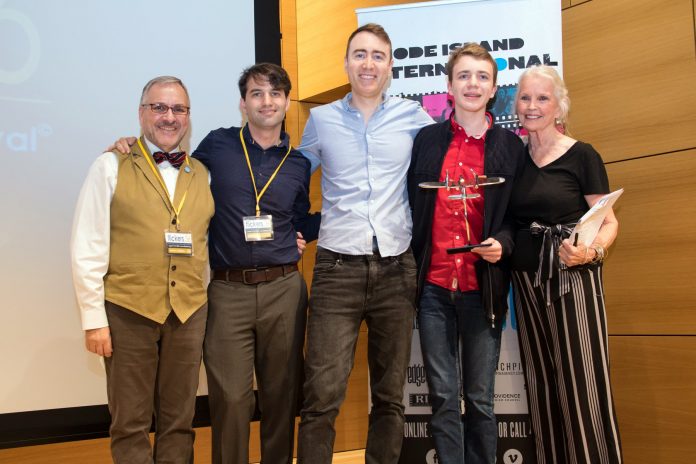 PROVIDENCE – The 36th Flickers' Rhode Island International Film Festival came to a close Sunday after a six-day long celebration of film from across the globe, with the announcement of the winners in three short film categories, among many others.
The Providence-based festival, which took place across the state from Aug. 7-12, ended with an awards ceremony at the Rhode Island School of Design's Metcalf Auditorium Sunday. Film screening venues included Narragansett, Newport, North Kingstown, Tiverton, Warwick and Woonsocket. The RIIFF is one of 10 festivals worldwide that is an Academy Award qualifier in the live action, animation and documentary short categories. This year 295 international films were screened from 48 different countries.
"We received an incredible number of inspiring and thought-provoking international films," Shawn Quirk, RIIFF's program director, said. "The talent of the filmmakers who shared their work with us was inspiring and blew us away. Storytelling through the film medium has shown us that we are witnessing a true global Renaissance in the arts." 
Grand prize winners in each of the three short film categories (and as a result the festival's nominees for Academy Award consideration) were:
Live Action Short: "Marguerite," directed by Marianne Farley, from Canada, released in 2017
Animated Short: "One Small Step," directed by Bobby Pontillas, from China/USA, released in 2018
Documentary Short: "Father K," directed by Judd Ehrlich, from USA, released in 2018
The full list of all award winners can be found HERE.
Haley Hunt is a PBN contributing writer.