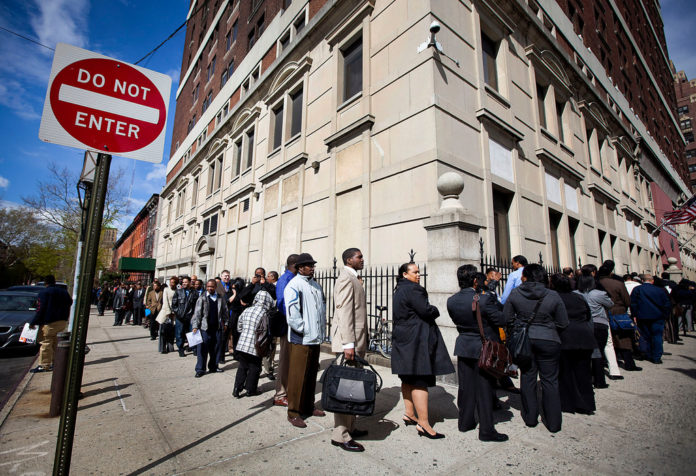 CRANSTON – Rhode Island's jobless rate continued to rise in March, increasing one-tenth of a percentage point over February, the R.I. Department of Labor and Training reported Friday.
The state's seasonally adjusted unemployment rate rose to 11.1 percent last month, from 11 percent in February. This marked the second consecutive monthly increase after seeing no rise since June 2011.
The Ocean State's year-over-year unemployment rate dropped one-tenth of a percentage point in 2012 from March 2011.
The decline marked the 17th consecutive month of year-over-year decreases.
Figures show that 496,100 RI residents had jobs in March, down 1,300 over revised February numbers and marking the lowest employment level in the state since December 1996.
Compared to March 2011, there was a 5,200 employed resident drop.
The state's labor force reached 558,200 in March, down 800 from February and down 6,300 from March 2011, the lowest number since March 2005.
Sectors that increased unemployment levels in March included health care and social assistance, financial activities, arts, entertainment and recreation as well as accommodation and food services.
Sectors that lost jobs included professional and business services, educational services, government and the retail trade.
The average hourly production wage for manufacturing was up 20 cents from February, reaching $18.29 and reflecting a $3.10 increase from March 2011.
Nationally, the March unemployment rate was 8.2 percent, down from 8.3 percent in February.