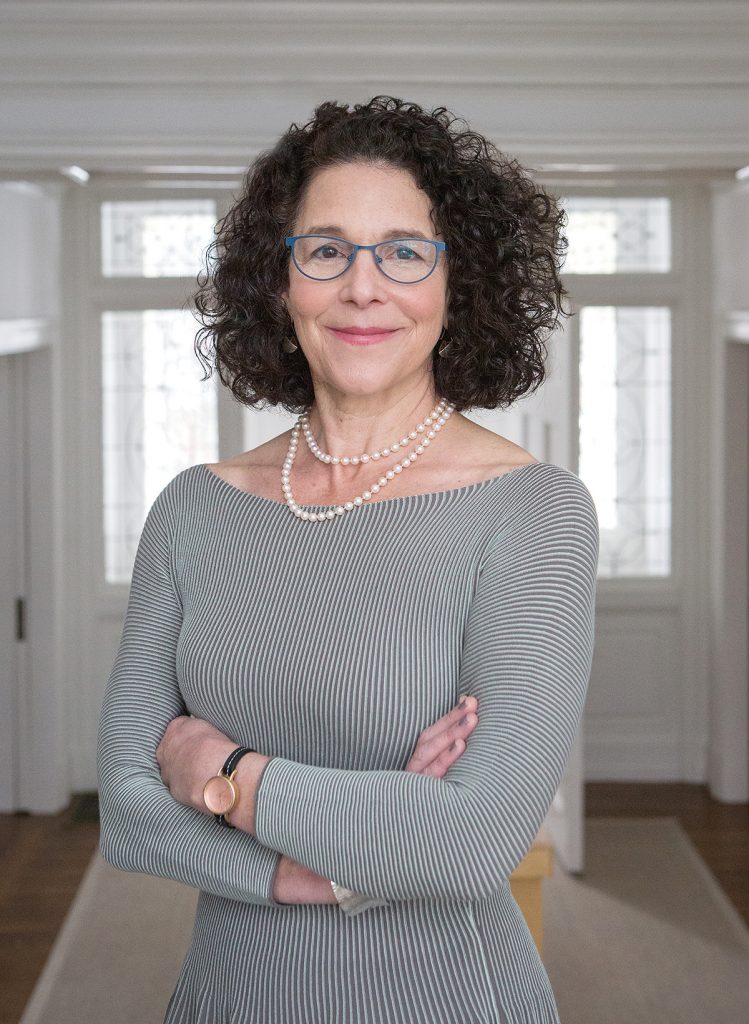 ROSANNE SOMERSON, president of Rhode Island School of Design, recently received the Pell Award for Outstanding Leadership in the Arts from Trinity Repertory Company during the company's 23rd annual Pell Awards Gala at the WaterFire Arts Center in Providence. The annual gala and fundraiser honors those who have made significant contributions to the arts community.
---
You have had a deep connection with RISD for many years. What is it about the school that has made it your professional home in that time? I have had a deep connection my whole adult life. RISD helped to shape me as an artist/designer in ways that are deeply transferable to anything that I have wanted to accomplish. I never expected to be a college president but recognized that I have been very fortunate in my creative practice and wanted the privilege of creating the conditions now for the next generation of creative leaders. RISD is dynamic and never feels like a place where one would stagnate, rather it is always a place to grow and to help others to grow.
What inspirations do you draw from in your furniture designs? I am deeply impacted by structures and forms in the natural world. I also like the "composition" of human interactions and interrelations. I find that those guide my thinking at times when developing my furniture ideas in my sketchbooks. I still sketch in a sketchbook or on an iPad to develop a "conversation" with a new idea, and often the designs emerge from a deep subconscious. That's why it is so important to continue to feed one's self with experiences and exposure to new things, so that curiosity becomes a thirsty theme to explore through the intimacy of sketching and modeling.
What would you say has been your proudest arts achievement to date? For me, it's the whole – the trajectory and the multifaceted way that creativity and an incredible commitment to teaching and making work has framed my life. There are moments – awards, placements in museum collections, two solo shows in New York, and exhibiting my work across the globe, but honestly the students who are coming out of RISD bring me the greatest pride.
What future plans do you have for RISD? New programs? New initiatives? My dream is that RISD would be the place where the most talented and brightest students from across the world would want to study, and that those who were admitted would be able to come to attend and succeed there regardless of socioeconomics.
I also am excited about new initiatives formulating around taking on some of the big global challenges, [such as] social justice issues, climate change, creative education, and committing to making [a] positive impact. Our faculty and students are more socially engaged than ever, recognizing the sometimes-unique contributions that artists and designers can make toward substantive progressive change and to building community. Our new strategic plan will be a roadmap to lead us to increase our impact, with our 150th anniversary in 2027 as a goal post.