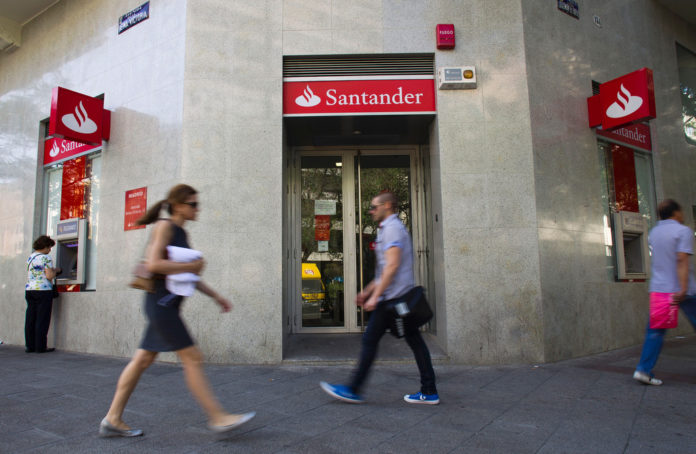 PROVIDENCE – Santander Holdings USA Inc. confirmed Thursday the Federal Reserve has ended its 2015 enforcement action against the company for having various regulatory deficiencies, but Santander is still dealing with a string of other regulatory matters.
Santander Holdings, the holding company for Boston-based Santander Bank, said the company received the reprieve after making "substantial enhancements with respect to board oversight, compliance, risk management, capital planning and liquidity risk management."
The enforcement action had required Santander Holdings to receive prior regulatory approval when appointing senior executives and board members. The action also put limits on the company's paying out of "golden parachute" compensation packages to departing executives, according to reports.
"This news … means that Santander Holdings USA now has in place the foundational elements expected of a U.S. bank holding company," Santander spokeswoman Ann Davis told Providence Business News.
The company cast Thursday's announcement in positive terms, saying the end of the Fed's 2015 enforcement action marks the fourth regulatory "milestone" that Santander has reached in the past year.
Previously, the Fed ended a 2014 enforcement action against Santander Holdings last August, and the company earned an upgrade Community Reinvestment Act rating last April and passed the quantitative portion of the Fed's horizontal capital review for the second consecutive time in June.
However, Santander Holdings still faces other enforcement actions that have yet to be resolved, Davis said.
"We're still operating in a highly regulatory environment," Davis said. "We've said from the beginning that this will be a multiyear process."
"As for remaining enforcement actions," she added, "Santander has four remaining regulatory matters to address in total."
One of them is another enforcement action from the Fed known as a written agreement; one is a consent order with the U.S. Department of Justice for Santander Consumer USA; and two are consent orders for Santander Bank with the U.S. Office of the Comptroller of the Currency and the federal Consumer Financial Protection Bureau.
The company did not provide details on those pending cases.
In a statement Thursday, the company said it continues to build momentum in its U.S. business operations. The second quarter this year was "strong" for Santander US, with earnings up by double-digits over the same time last year, driven in large part by auto-finance company Santander Consumer USA, the company said.
"Today's announcement is our most significant step yet toward resolving our legacy issues," Scott Powell, CEO of Santander Holdings USA and Santander US, said in a statement.
"We've had a great year in 2018, both in terms of improving profitability and returning to normal operating standards," Powell said. "While we still have work to do, we look forward to building on our momentum as we seek to cement a culture focused on the highest level of compliance and customer service."
Santander Holdings USA is a wholly owned subsidiary of Madrid-based Banco Santander S.A. As the intermediate holding company for Santander's U.S. businesses, Santander Holdings USA includes six financial companies, including Santander Bank.
Santander Bank has a relatively large presence in Rhode Island. As of last year, the bank ranked as the fourth-largest in the Ocean State, based on in-state deposits, with $2.3 billion in deposits in Rhode Island for a 7.7 percent market share, federal statistics show.
Scott Blake is PBN staff writer. Email him at Blake@pbn.com.