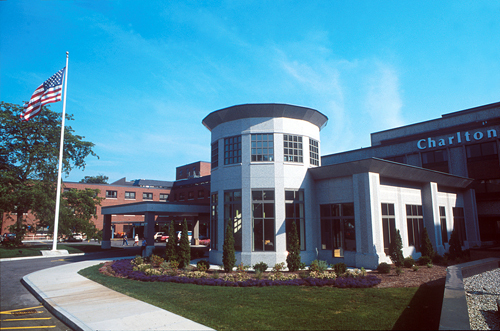 FAIRHAVEN – Southcoast Home Care, Hospice & Palliative Care & Infusion Services has been recognized by Masspro, the Medicare quality improvement organization for Massachusetts, for significantly reducing the number of home care patients who need to be readmitted to a hospital over a 30-day period.
The announcement was made at a conference honoring home health agencies involved in the U.S. Centers for Medicare & Medicaid Services' Home Health Quality Initiative.
"When we learned of CMS's mandate to reduce readmissions, we immediately began a number of initiatives to address the issue," said Paula Shiner, director of Southcoast Home Care, Hospice & Palliative Care & Infusion Services, in a news release.
"Over a relatively short period of time," she added, "we were able to reduce significantly the number of patients under our care who had to be re-hospitalized and we are continuing to work on the issue with every one of our patients."
A majority of the participants in the project were able to "significantly improve" on that measure, according to Helen M. Magliozzi, manager of home health and nursing home services for Masspro.
Participating agencies were given technical assistance to develop and implement plans of action and encouraged to share information and learn from their peers through interactive e-mail lists, Web-based trainings, audio conferences and workshops.
Southcoast Home Care, Hospice & Palliative Care & Infusion Services, at 200 Mill Road in Fairhaven, is a department of Southcoast Hospitals Group. Southcoast Home Care provides comprehensive, preventive and rehabilitative home health care to residents of the Greater New Bedford and Wareham areas and is a preferred HomMed Home Health Care Agency of Choice.
The Southcoast Hospitals Group – a subsidiary of Southcoast Health Systems, a nonprofit health care network based in Fall River – comprises Charlton Memorial Hospital in Fall River, St. Luke's Hospital in New Bedford and Tobey Hospital in Wareham, Mass. To learn more, go to www.southcoast.org.