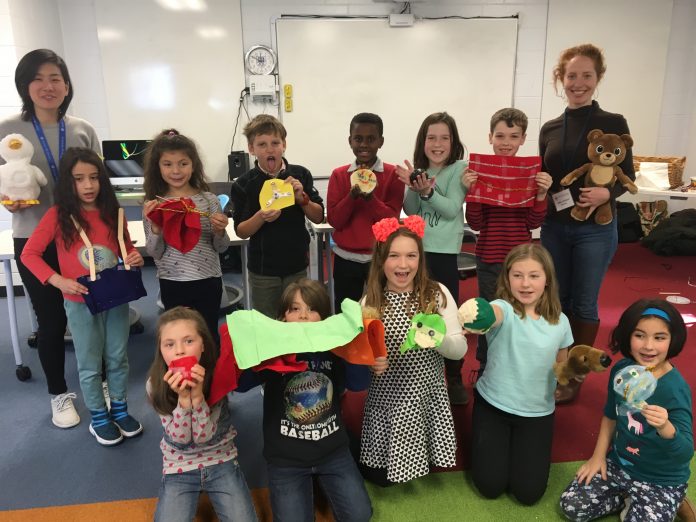 EAST GREENWICH – The Rocky Hill School has selected Providence-based Sproutel as its entrepreneur in residence, offering students access to Sproutel's brand of medical innovation.
Sproutel, a research and development workshop, works to develop products to improve the lives of children and families with health concerns. Rocky Hill serves students from preschool through grade 12.
"The team and I are very excited to be a part of the Rocky Hill School community as we innovate and develop products that empower people in their health care journey," said Hannah Chung, founder of Sproutel.
Chung visited a Rocky Hill third-grade class last fall, where students designed prototypes for interactive stuffed animals that deliver health education to children. Working in groups, they created an elephant for children with cancer, a penguin for children with anxiety and a frog that pediatricians can use to calm patients.
Sproutel's My Special Aflac Duck, a social robot designed to provide comfort to children battling cancer, won an award at the Consumer Electronics Show in Nevada earlier this year.
Susan Shalhoub is a PBN contributing writer.