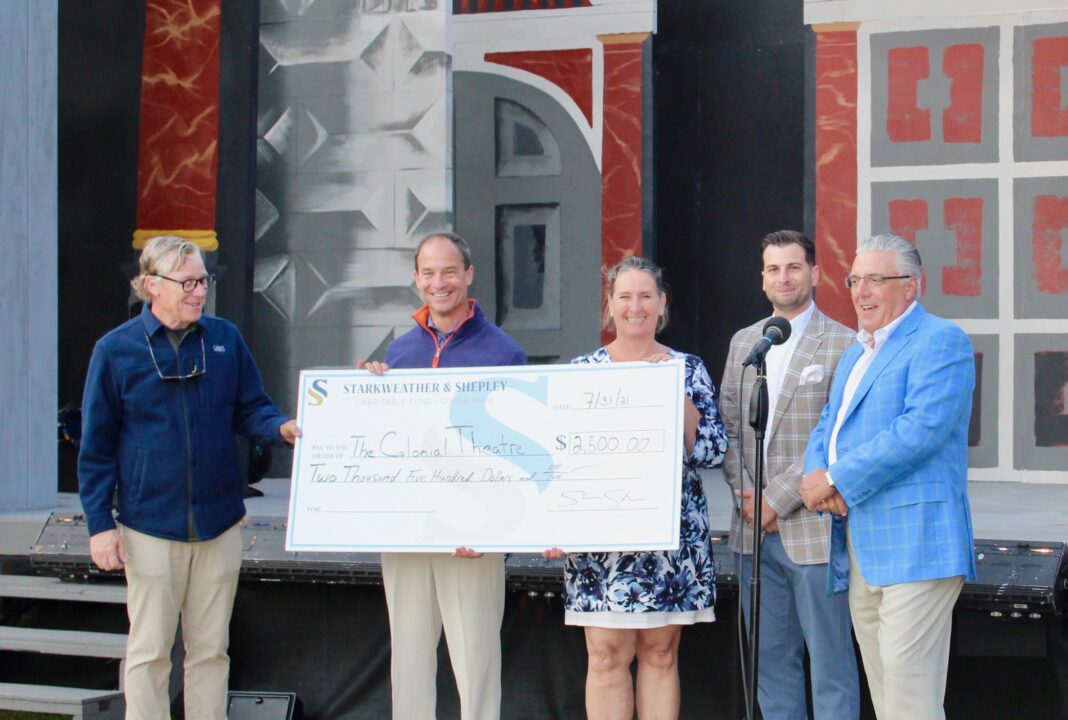 EAST PROVIDENCE, RI AUGUST 2021– Starkweather & Shepley Insurance Brokerage Inc. (S&S), is proud to have supported the Colonial Theatre, in Westerly, Rhode Island, by underwriting the Theatre's Internship Program. The internship program will help support the outdoor, summer Shakespeare Festival, as well as establish a series of educational programs and training opportunities for both children and adults designed to enhance both knowledge and appreciation of Theatre Arts.
"Corporate sponsorships are just as important to the Colonial's ability to fulfill its mission as grants from public and private entities are", says Nicholas Moore, Board Vice President of the Colonial Theatre. "For a nonprofit theatre company like ours, every donation helps us provide quality, professional theatre to inspire as well as educate local youth, and that is critical. We're thrilled to count corporate sponsors like Starkweather & Shepley among our supporters. Beyond the fact that their dollars help make our mission possible, it's gratifying to see buy-in from community-conscious businesses like them. By supporting our Theatre Internship Program, Starkweather & Shepley is making a concrete investment in the professional development of our youth, who will bring the skills they learn through theatre today with them as they pursue many exciting careers tomorrow," he added.
"We are honored to contribute our small part to the larger picture of what the Colonial Theatre provides to the community," stated Stefan Petrella, Vice President, and Theatre & Entertainment Practice Leader of Starkweather & Shepley. Our organization has an appreciation of the Theatre Arts, as well as a strong commitment to the communities we serve."
The Colonial's flagship event, Shakespeare in the Park, has entertained tens of thousands in Westerly's historic Wilcox Park every August since 1991. Over the past three decades the outdoor Shakespeare festival has become a beloved summertime tradition for the Westerly-Pawcatuck community.
Starkweather & Shepley's Theatre & Entertainment practice, insures theatres nationally from coast to coast. They are the preferred insurance brokerage of the Theatre Communications Group, (TCG), and specialize in theatres, performing arts, operas, philharmonics, touring operations, entertainment and management operations, and venues.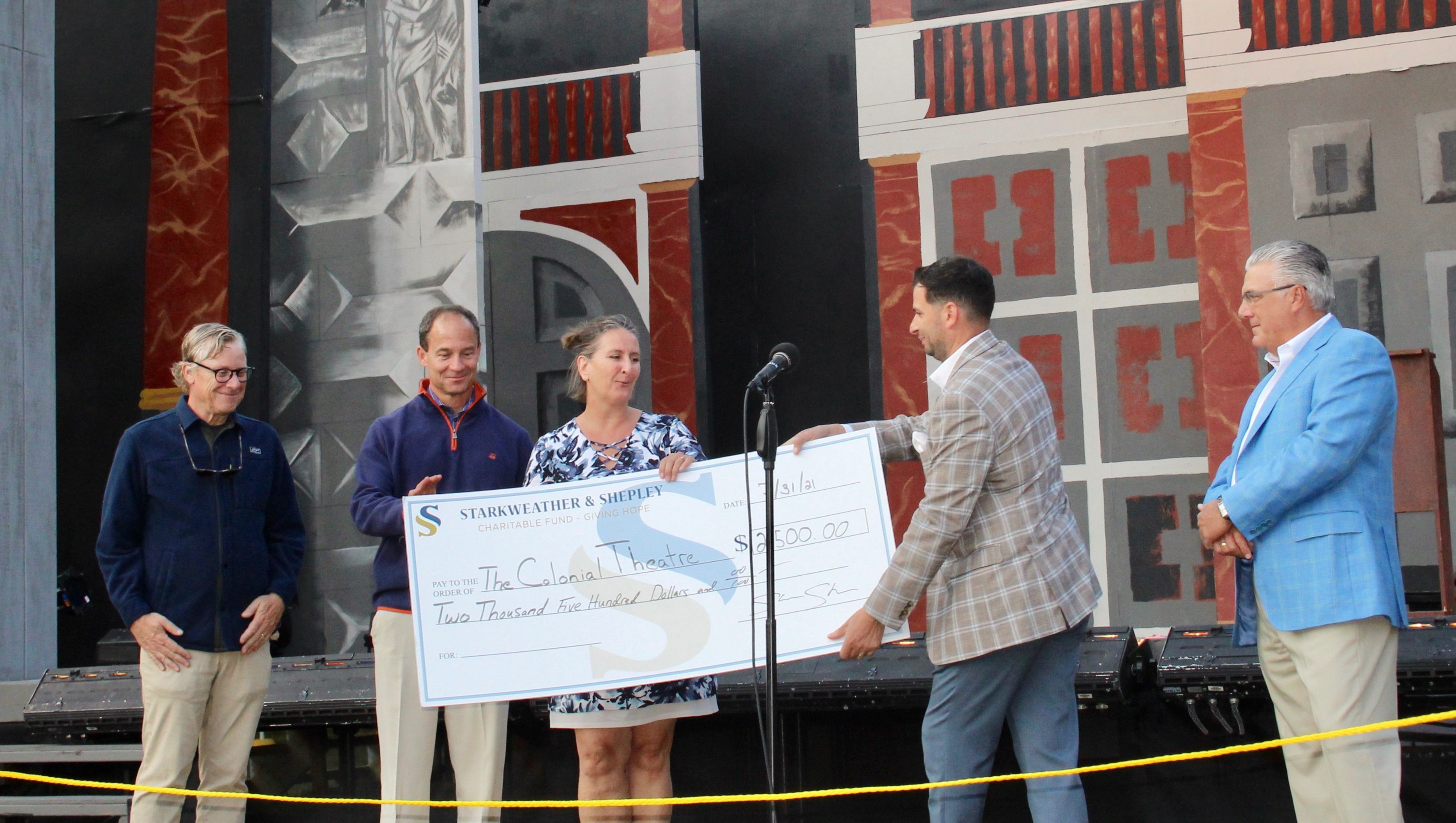 About Starkweather & Shepley Insurance Brokerage, Inc.
Established in 1879, Starkweather & Shepley is presently the largest independent agency in Rhode Island and the 59th largest Insurance brokerage firm in the U.S., along with being the 33rd largest personal lines agency. Starkweather & Shepley, held in Trust since 1935, ensures the firm will remain privately held in perpetuity, providing certainty to clients and associates alike. The firm provides commercial and personal insurance, health and employee benefits, surety bonding and risk management services. These services are provided nationally and internationally, through its partnership with Assurex Global. Headquartered in East Providence, RI, Starkweather has additional branch offices in Providence and Middletown, RI, Bristol, Pawcatuck and Shelton, CT; Westwood, Sturbridge, Sagamore Beach and Martha's Vineyard, MA: Palm Beach Gardens and Naples, FL.
https://starshep.com/industry/theatre-entertainment-risk-solutions