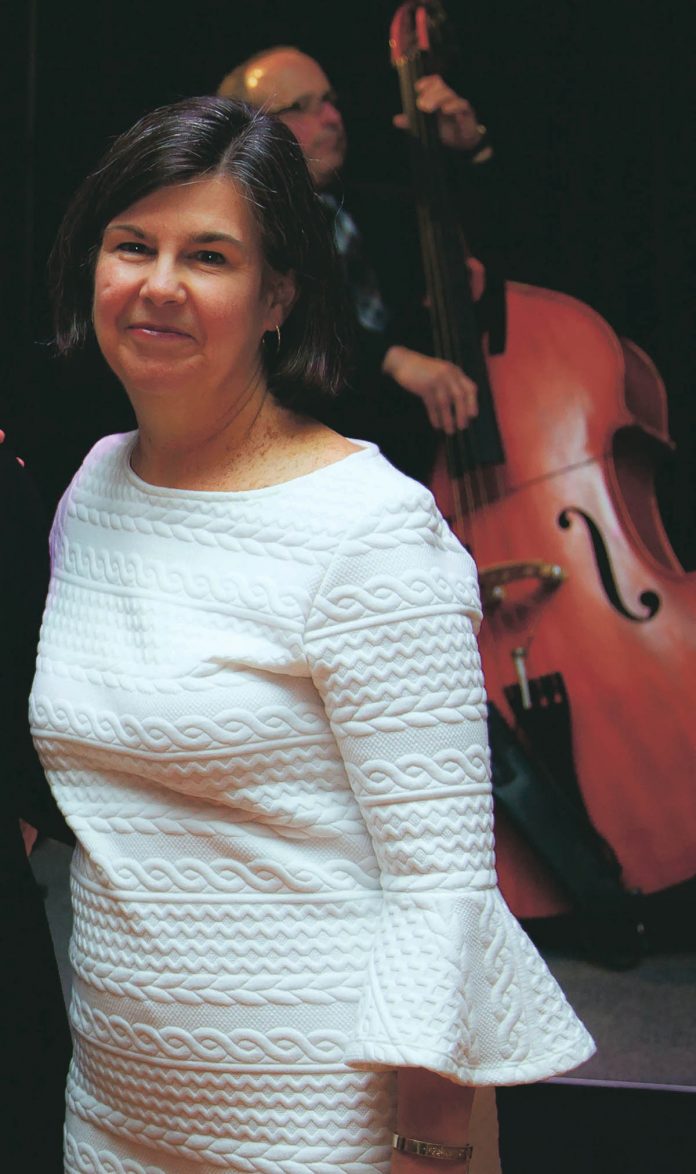 CATHERINE TERRY TAYLOR, former director of the R.I. Division of Elderly Affairs and former owner of Providence-based communications firm LangTaylor Ltd., was recently named FirstWorks' new board president. FirstWorks is a nonprofit that works to build the community through the arts. Taylor, who unsuccessfully ran for elective office twice – secretary of state in 2010 and lieutenant governor in 2014 – succeeds former Partridge Snow & Hahn LLP partner Normand G. Benoit, who served as board president for nine years.
What was it about FirstWorks that attracted you to get involved with the organization?
I've been a fan of FirstWorks and its well-executed mission of connecting art with audiences for many years. I particularly love dance and owe a debt of gratitude to FirstWorks Executive Artistic Director Kathleen Pletcher and her bold curatorial gifts for bringing the greatest dance there is to Providence. Generous corporate sponsors support free matinees for students and our visiting artists do workshops in local schools, providing some of our most underserved students their first connection with performing arts.
What new initiatives do you seek to implement as board chair?
I see my role as working to expand the organization's reach so that Rhode Islanders clearly understand the great work being done by FirstWorks and what a treasure they have in their midst. I encourage the community to seize the opportunities FirstWorks offers us all, no matter who we are, to engage with the arts. As we cultivate new corporate partnerships to increase student matinees with world-class artists and arts-learning in our urban schools, it is also my goal … to foster development of similar opportunities for older adults and people with disabilities.
What did you learn from Normand Benoit's leadership on the board that you will apply in your own role?
Norm ran the FirstWorks board with an extremely steady hand. His wise and methodical approach, especially to finance and strategy, brought a nascent organization to its 15th year, and is even more important now as we do the work necessary to ensure that FirstWorks connects art to audiences for years to come. I've also loved watching how Norm treated his board service as an opportunity to push his own boundaries and be open to new artistic experiences and connections. That kind of leadership certainly inspired me to want to do and give more to the organization.
Will new shows be on the horizon for FirstWorks?
Yes! We have a very exciting season ahead of us. On April 3 at The Vets, we will welcome Black Violin, a genre-shattering collision of classical music and hip-hop. On April 17, in partnership with the Providence Performing Arts Center, Complexions Contemporary Ballet – America's first fully multicultural ballet company – will present "From Bach to Bowie." Tickets to both are available at first-works.org.