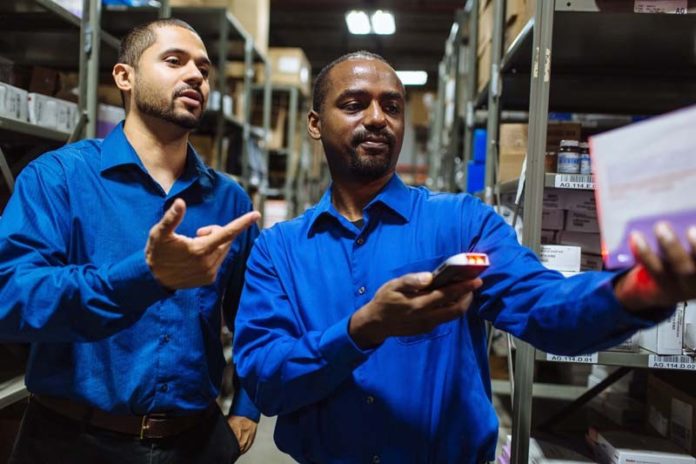 IT SERVICES
Hale and hearty at 200 years old in 2017, the Claflin Co. has a firm footing in its future, providing innovative supply solutions to health care providers. Claflin's customers include some of New England's largest hospital systems and physician groups, said Anne-Marie Johnson, president and chief operating officer.
Although the company distributes a vast array of medical and surgical products, and sells and services medical equipment, its 21st-century technological solutions are especially forward-thinking and revenue producing.
Claflin 360, a hand-held device, is a new management system that enables customers to inventory storerooms in minutes, explained Mike Oliver, Claflin's chief information officer. The company implemented Claflin 360 in April 2015 and continues to improve its functionality, Oliver said. "It's earning kudos from customers who tell me that it's like using a cellphone: user-friendly and very flexible."
Not all Claflin customers want or need Claflin 360, said Johnson.
"We don't push a product onto the market … we work with our customers to find out … their needs, their pain points, and then we develop solutions tailored to [solve] those problems." With the Affordable Care Act requiring significant involvement in information technology, Claflin is able to build customer-specific solutions.
In fiscal 2015, Claflin's revenue of $258,781,991 represented a nearly 32 percent increase over 2013's $196,260,194. More than 200 employees work at the Warwick-based 250,000-square-foot distribution center.
Unlike its competitors' need for extensive IT input from customers such as hospital systems, Claflin builds solutions in the cloud from the ground up, barely touching a hospital's IT network, said Oliver. "We'd have our solutions up and running within four hours."
And it serves its customers well. Claflin says it is the first firm in the health care distribution industry to become ISO 9002-certified, an international standard of process control. •