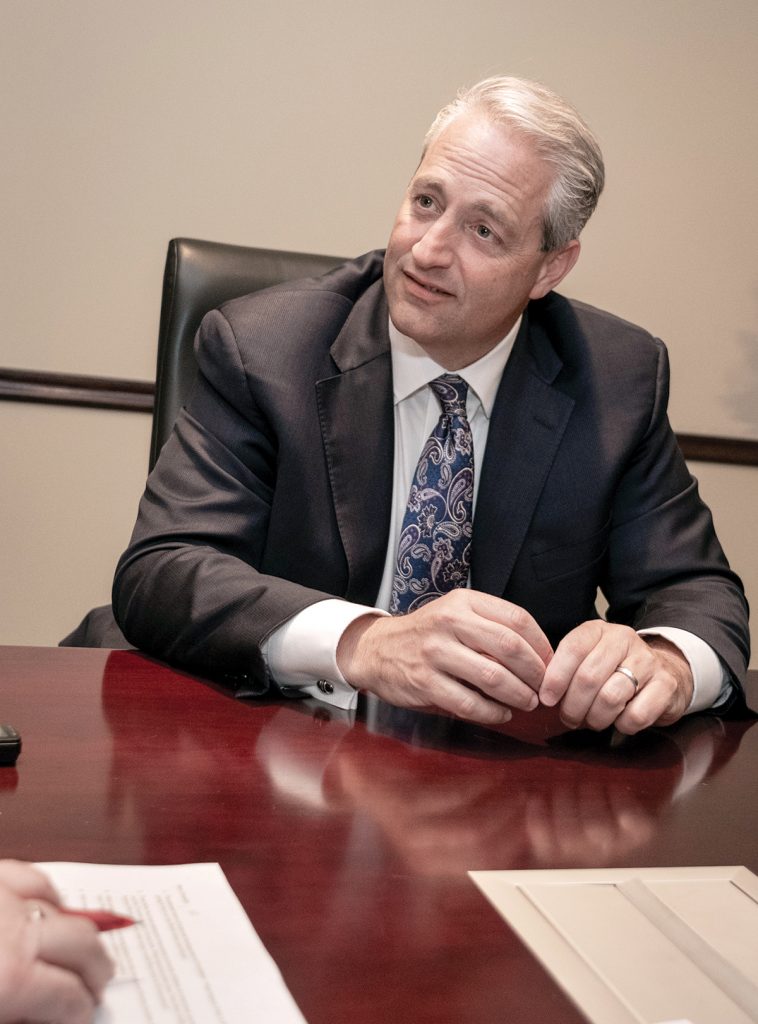 Marc Crisafulli, the newly named president of Rhode Island operations for Twin River Worldwide Holdings Inc., oversees activities at its two local casinos at a critical time.
The company, which is moving its headquarters to downtown Providence, is now publicly traded and looking to expand. In addition to its Rhode Island holdings – Twin River Casino Hotel in Lincoln and Tiverton Casino Hotel – the company owns and operates casinos in Biloxi, Miss., and Dover, Del., as well as a racetrack in Aurora, Colo.
See related story: Delays, misjudgment hamper sports take
Rhode Island operations produced 71% of the larger company's net revenue in the first quarter of 2019. And activities here, including the newly introduced sportsbooks at both facilities, are critically important to the company and the state, Crisafulli tells Providence Business News.
The state budget draws $300 million annually from Twin River operations, he says.
"We're always looking for new opportunities to make sure we provide our guests with the best possible customer experience, especially in the face of all the additional competition … in the region," he said. "We feel very well-positioned right now with the changes that have been made over the last couple of years."
Crisafulli, 50, is a Rhode Island native who lives in Providence. He grew up in Pawtucket and earned a bachelor's degree from Boston University and a law degree at Georgetown University.
After a legal career in Rhode Island, including as general counsel for the predecessor to International Game Technology PLC, Crisafulli moved into corporate leadership positions. He most recently was president of U.S. and global device protection for Brightstar Corp., a Softbank company.
---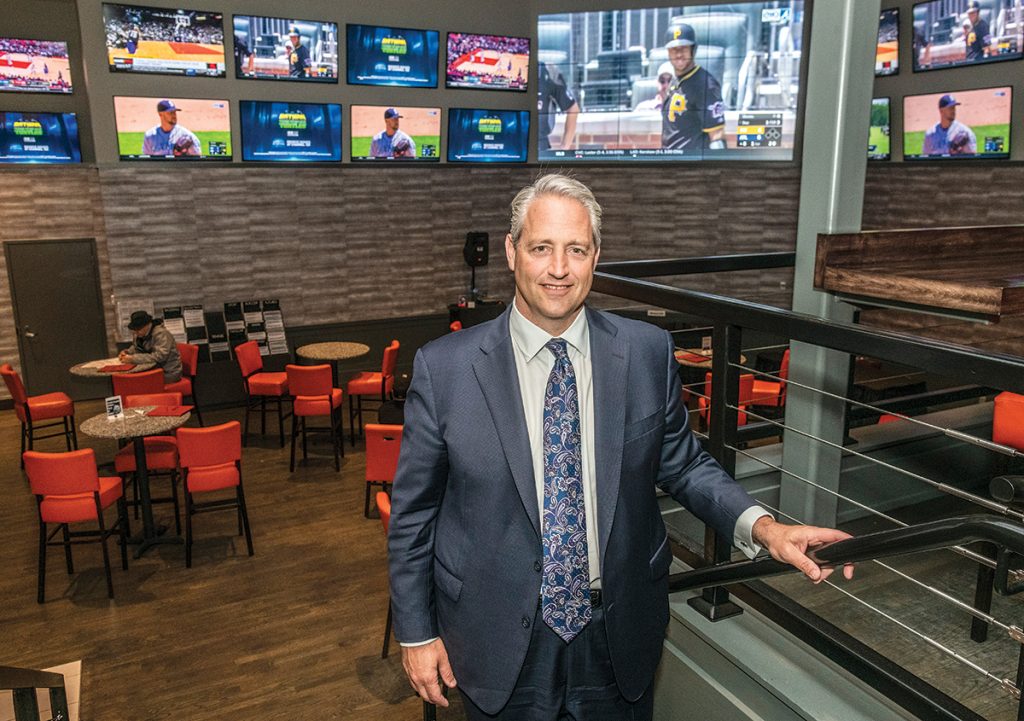 What impact will the planned move of the Lincoln corporate headquarters to downtown Providence have on Rhode Island operations? Rhode Island is our home. It's a majority of our revenue, and it's somewhere that we've grown up over the last couple of years. We're now up to 2,500 employees in the state, and we've been thrilled with the quality of the workforce. As we're growing nationally, we thought [about where] we should be located. … We decided on Providence. It really doesn't affect the operations at all. We will continue to maintain our operations in Lincoln, for Twin River, and the Tiverton hotel and casino. This is more for our national staff, as a newly listed public company on the New York Stock Exchange.
Twin River in Lincoln has had substantial renovations and additions, including the new hotel. And the Tiverton casino and hotel are brand new. What expansion plans does Twin River Holdings have beyond Rhode Island and what impact would these have locally? Within Rhode Island, we don't have any additional plans for expansion right now. We've invested over $150 million in hard costs in the last two years.
In terms of our national plans, in March we completed our acquisition of Dover Downs in Delaware. We are in the process of acquiring three additional casinos in Colorado. And we've publicly announced, on our earnings calls, that we're interested in future growth.
To the extent we grow outside Rhode Island, we think it will lead to additional employment in the corporate and back-office staff here in the state. Things [such as] accounting, finance, audit, strategy, legal.
Is acquisition how most casino operators are experiencing growth? There are limited opportunities to develop new properties. … We acquired Newport [Grand Casino] … and then we converted it to the Tiverton casino and hotel and built a new property. That's a different type of expansion that is really producing some nice results for us here in the state. But we are thinking about consolidation and acquisition. The bigger question for us as a company, longer term, is how is it that we think of our future growth opportunities beyond that.
Within Rhode Island, do you have any plans to add anything to the mix here? We're always looking for new opportunities … especially in the face of all the additional competition that's happening in the region. We feel very well-positioned right now with the changes that have been made over the last couple of years. We have a great partner in the state. You think about how table games came on, and how the state acted so quickly with sports betting. We have to continue to improve the sports-betting rollout, [which has] been going out in phases.
The table games are drawing what appears to be an all-male audience, different demographics from the slots and activity downstairs. It's important we provide content and entertainment for all different kinds of demographics. That's one of the things that sports betting brings to the table. It's a younger demographic. And it brings in a different sort of guest. We have to continue to evolve. … That is an amenity we can offer that is not available anywhere else [in the region] now.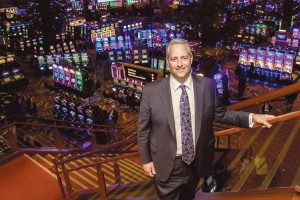 Will voter approval be required for any changes you make to your floor here, or because of the previous voter authorization, can you now go ahead and change the mix of amenities here? It's the Lottery [division] as our state regulator and the [R.I.] Department of Business Regulation that actually make those decisions. We're their operating partner to implement them.
In terms of voters, you can do something different as a management decision with just the state's approval? Yes, I don't think there is anything that would require voter approval.
What is the status of mobile betting? Mobile betting has been authorized. It's in the process of being implemented. The state's partners on that are IGT and William Hill. The hope, the expectation, is that will be available for the fall, or sooner.
People could then bet anywhere from within Rhode Island? They would come into the facility once, and register, so we can … make sure they qualify, their age, all those things. Once they're set up, and they have a mobile account, they can bet through the mobile app or through an internet browser. As long as they're within the state.
Will the app broaden your appeal with younger customers? We hope so, yes. What's important is it gives us another opportunity to establish a relationship with a guest, which allows us to nurture that relationship as it looks at competition with other states. Just because we're the only state [in New England] to offer sports betting now doesn't mean we will be forever. As there is additional competition coming on right now from Encore [Boston Harbor] … even though it won't have sports betting, any dimension we can have to form a relationship with a customer is important to us. [Encore opened June 23.]
Are you anticipating a slowdown as people go to Encore, to check it out? What are your projections on that? We haven't released any public projections on that. We do expect some of our guests will go and check it out. We think we'll be able to compete with them long term.
You are a different kind of a casino, a convenience casino, within driving distance. In that sense, is it a different product? Encore is a Las Vegas-style, larger facility that we believe will be harder to get to for a lot of our players. And there are traffic considerations and parking considerations. We try really hard to listen to what our guests tell us and we feel we are meeting their needs with a lot of the things we're doing.
With sports betting, the initial state take from the activities at the Rhode Island casinos was lower than expected. What caused that? I've heard about the state's projections. It's hard for me to go backward and say what happened there. We've been pleased with the rollout and the phasing, and we think it will pay dividends in the long run. Generally speaking, the NFL has been the most popular, that's not surprising. I believe there will be an effort to have mobile up and running for at least part, if not all, of the [upcoming] NFL season.
How much profit has sports betting turned for Twin River so far? Those aren't numbers we report. We're investing very heavily in it and we're committed to its success.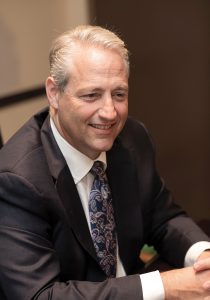 Recently, a lawsuit was filed that said sports gambling should have had voter approval. Why are the critics wrong? Voters absolutely should have the ability to decide what kind of gambling is offered and we believe they already did. It was a case that was brought against the state. It's an important issue for us. We've intervened in the case. We do believe everything was done lawfully and properly here. Beyond that … we should let the case play out.
On the Massachusetts competition, is the Springfield casino a competitor to you? There is indirect and direct competition. … We have to be focused on Encore because it is a major change for the regional dynamic. Springfield … is more of an indirect competition. What ends up happening is the [MGM Springfield] provides a lot more competition for the Connecticut marketplace. As a result, Connecticut tries to compete a lot more aggressively with us in Rhode Island. Because they might be suffering some competitive effects there, they try to reach into our market.
How can the two facilities here in Rhode Island add more jobs without expanding offerings that would require voter approval? There are two ways we can add jobs. We can add jobs that are tied to delivering services and creating experiences for people who are visiting our facilities in Rhode Island. And there are jobs we can add to Rhode Island that are related to our national activities. Those are nonconsumer-facing jobs. With respect to the jobs at the facilities … that relates to us being able to expand our offerings [and] creating additional amenities.
Mary MacDonald is a PBN staff writer. Contact her at Macdonald@PBN.com.