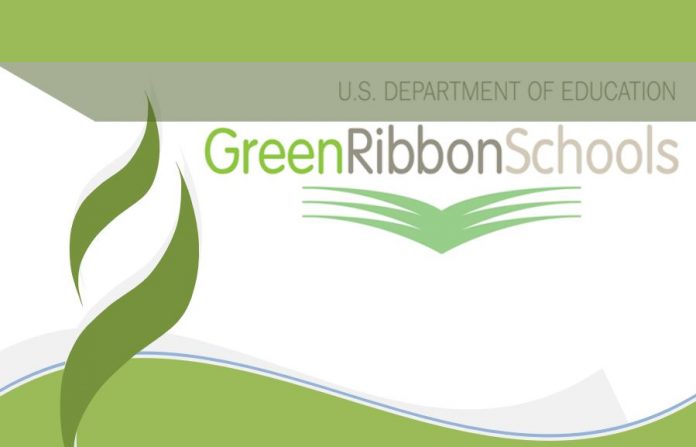 PROVIDENCE – Two Rhode Island schools were recognized as Green Ribbon Schools by the U.S. Department of Education, the department announced Wednesday.
The Green Ribbon Schools award recognizes schools and school districts for their innovative efforts to reduce environmental impact and costs, promote better health and ensure effective environmental education.
The Potter-Burns Elementary School in Pawtucket was recognized for a renovation to convert a building more than 100 years old to a "like-new" state. The renovation is estimated to outperform the Collaborative for High Performance Schools Northeast baseline energy usage by 25 percent.
The school was also recognized for its student participation in coordinating the recycling program, its nutrition and fitness program, its science program and environmental-themed curricula, among other things.
The University of Rhode Island was also recognized as a Green Ribbon School for practicing sustainability principles. The school was credited for its commitment to become climate neutral, its energy-conservation and -efficiency projects, its green-building designs, its sustainable growth plans, its work to promote health and wellness among students, staff and faculty, among other positive contributions, including volunteerism, the use of biodiesels and curriculum.
The two Rhode Island schools were among 46 schools and six districts honored nationwide.
More details on the two schools' efforts to promote better environmental education and better health, as well as to reduce their environmental impact, can be found on the Department of Education's website.
Chris Bergenheim is the PBN web editor. Email him at Bergenheim@PBN.com.