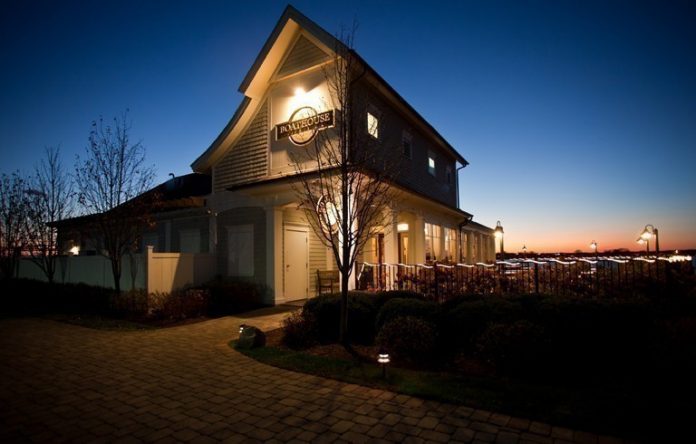 PROVIDENCE – The Ocean State lives up to its name and its reputation in the restaurant world.
Two of the state's most visible waterfront dining venues have made Open Table's 2019 list of the 100 Best Al Fresco Restaurants in the country. The Mooring Seafood Kitchen & Bar in Newport and Boat House Waterfront Dining in Tiverton were named by guests who chose and reviewed restaurants that specialize in outdoor dining nationwide.
The two Rhode Island eateries plus a single restaurant in Massachusetts – Legal Harborside – Floor 1 Restaurant and Market in Boston's emerging Seaport District – were the only ones from New England on the list which included restaurants from 19 states. California led the list with 30 venues. New York state came in with four.
Both the Mooring and Boat House are owned by Newport Restaurant Group which owns and operates a number of unique restaurant concepts around the state and elsewhere in New England. The Mooring is a mainstay on the Newport dining scene with its prime location on America's Cup Avenue on Newport Harbor. The Boat House started out as a seasonal eatery on Mount Hope Bay and quickly became a popular destination for East Bay diners as well as Aquidneck Islanders. Both feature menus centered around local seafood.
OpenTable analyzed its online and app-based diner reviews between April 30, 2018 and March 31, 2019 and ranked the restaurants according to how often users making reservations selected an "outdoor dining" tag.
Bruce Newbury's Dining Out radio talk show is heard Saturdays at 11:00 AM on 1540 AM WADK, on radio throughout New England, through various mobile applications and his podcast. Email Bruce at Bruce@brucenewbury.com