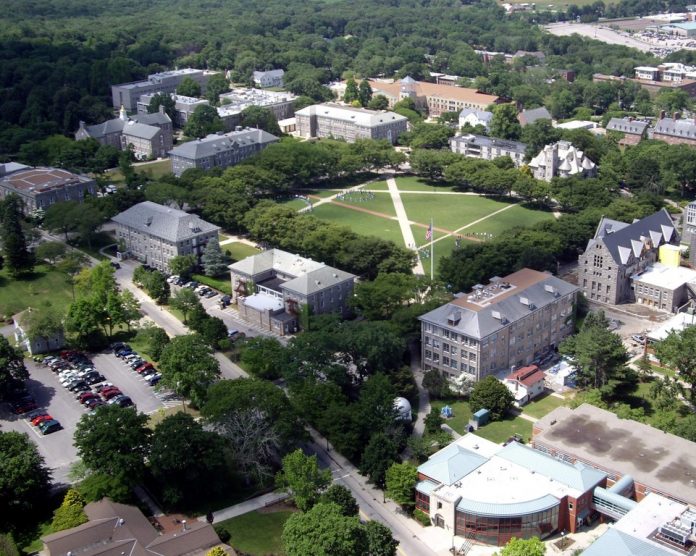 SOUTH KINGSTOWN – The University of Rhode Island's College of Pharmacy ranked No. 10 among the nation's 142 pharmacy colleges for the amount research funding it received from the National Institutes of Health in 2018, according to a ranking released this month.
URI was awarded $12.1 million by the NIH in 2018, according to data collected by the American Association of Colleges of Pharmacy and ranked by the Carnegie Commission on Higher Education.
URI said the federal funding fuels research in such areas as drug development, cancer treatment and prevention, neurological health and the use of natural ingredients in maintaining health.
"All credit goes to our amazing faculty members, who continue to make significant scientific breakthroughs that benefit the entire health community," URI Pharmacy Dean Paul Larrat said in the news release. "Every breakthrough, every advancement in scientific knowledge they achieve are even more incentives to fund their work. The discoveries they make every day and bring with them into their classrooms benefit not only the current scientific community, but also the next generation of dynamic researchers and clinicians roaming our halls."
According the ranking, URI was the only "R2" pharmacy school in the top 25. R2 is a classification of research universities considered to have "high research activity" by the Carnegie Classification of Institutions of Higher Education. The other 24 universities are "R1" institutions, considered to have "very high research activity," which is an advantage in attracting funding.
URI also received the most funding of any pharmacy college in the Northeast.
The other universities in the top 10 were:
University of California San Francisco, $50.5 million; University of North Carolina at Chapel Hill, $28.5 million; University of Washington, $19.6 million; University of Florida, $16.48 million; University of Minnesota, $16.47 million; University of Michigan, $15.3 million; University of Kansas, $15.1 million; University of Arizona, $12.8 million; University of Utah, $12.7 million.
URI College of Pharmacy said its faculty members and researchers collaborate with such organizations as URI's George & Anne Ryan Center for Neuroscience, the Rhode Island IDeA Network for Excellence in Biomedical Research, based at URI, and Advance Clinical and Translational Research, a statewide partnership among URI, Brown University, Care News England, Lifespan, the Providence VA Medical Center and the Rhode Island Quality Institute.