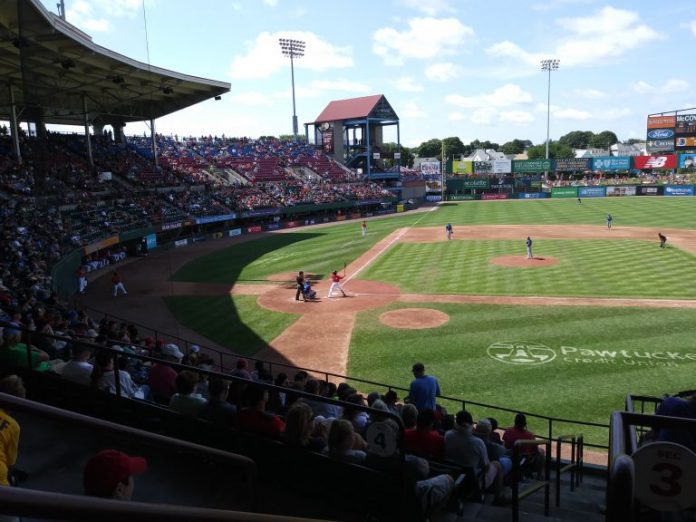 SOUTH KINGSTOWN – The future of McCoy Stadium is back in the news, thanks to the recent announcement by Pawtucket Red Sox that it would leave Rhode Island and setting a definitive move-out date for 2021.
The University of Rhode Island reissued an announcement about research conducted by students into potential new uses for the stadium.
The public-policy report, originally released in 2016 by the Providence-based College and University Research Collaborative, outlines a range of options for the vintage ballpark.
Its first observation is that an empty stadium is problematic, carrying an economic cost for the city and state, and a public safety hazard for the city.
The option of demolishing the stadium and selling or using the land may make the most financial sense, removing the cost of maintenance and opening up possibilities for redevelopment.
But selling to a private investor carries the risk that the new owner will choose to not redevelop or improve the property, the report found.
Conversion to another athletic use is another potential solution, but one that would likely require costly renovations.
Additional options include conversion to a public park or into residential housing.
The full report is available here.
Mary MacDonald is a staff writer for the PBN. Contact her at macdonald@pbn.com.