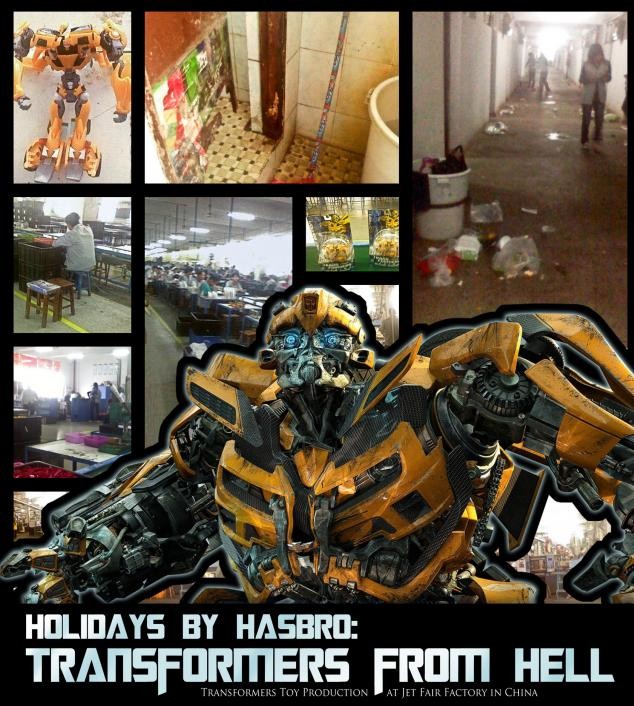 PAWTUCKET – Hasbro Inc. investigated a Chinese factory that produced its Transformers toys following a report by the Institute for Global Labour and Human Rights that criticized the working conditions there.
Hasbro, with the International Council of Toy Industries, said that it deployed a team for an unannounced, nine-hour inspection of the Jet Fair facility which "meets with Hasbro's rigorous requirements."
The original, critical report, entitled "Holidays by Hasbro: Transformers From Hell," included many allegations such as:
70+ hour work weeks, with a take-home wage of 92 cents an hour.
Workers not allowed to take earned sick leave and maternity leave.
Workers in the spray paint department in fear they are being exposed to dangerous solvents.
"While Hasbro is committed to continual improvement in all facets of corporate social responsibility, including continued ethical product manufacturing at Jet Fair and all factories that produce Hasbro products, the inflammatory allegations made by the NGO in their report were unsubstantiated by our investigation. As a matter of course, Hasbro will continue to monitor conditions at Jet Fair and all of our factories," it said in a news release last week.
Hasbro's offices were closed this week and company representatives were not available to give further details.