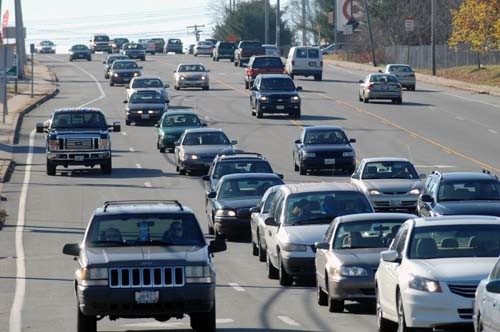 PROVIDENCE – Roughly 2.5 million New England residents are expected to travel for Independence Day, according to AAA Northeast Tuesday.
Overall in the United States, travel volume is expected to increase 4.1% year over year to 48.9 million travelers, a record for the holiday.
The amount of drivers on the road is expected to cause "record-level delays," AAA said. The association expects 41.4 million Americans will use automobiles to reach their destinations, an increase over the year of 4.3%.
The report said that the Boston region will be one of the hardest-hit regions in the country, with the expected worst day of traffic coming on July 5 from 10 a.m. to noon, with travel times increasing as much as 340%.
AAA calculated the delays in partnership with transportation analytics firm INRIX.
"With record-level travelers hitting the road this holiday, drivers must be prepared for delays around our major metros," said Trevor Reed, transportation analyst at INRIX. "Although travel times are expected to nominally increase throughout the week, hands down, Wednesday afternoon will be the worst time to be on the road."
AAA projected that 4 million people will travel by air, an increase of 5.3%, with trains, buses and cruise ship passengers totaling 3.6 million people, a year-over-year increase of 0.6%.
AAA said that American's top travel destinations, in order, for the summer are Maine, New York, Orlando and Cape Cod.