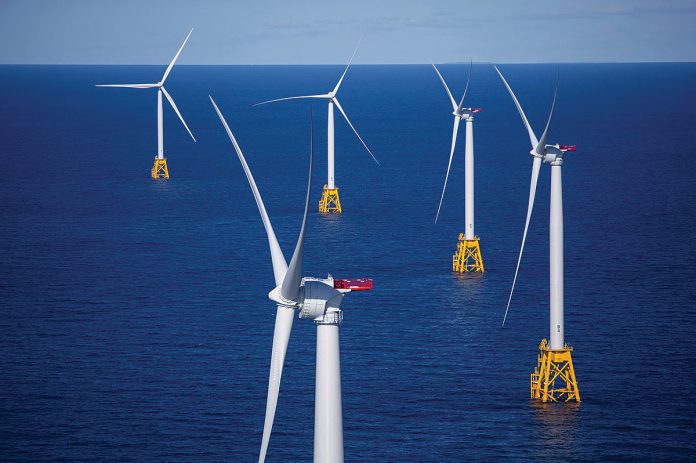 NEW YORK – Dominion Energy Inc. began work to install cables for a wind farm in the Atlantic Ocean near Virginia, marking the start of construction on the second such facility off the United States coast.
The Richmond, Virginia-based utility owner is working with Orsted North America to install the two 6-megawatt turbines 27 miles east of Virginia Beach. They're expected to start producing power for up to 3,000 homes next year, according to a statement Monday.
While offshore wind has flourished in Europe, it has been slow to develop in the U.S., primarily because of high costs. That's changing as prices decline and states see the technology as crucial for meeting clean-energy goals. Deepwater Wind, now a subsidiary of Orsted, completed the first U.S. offshore wind farm near Rhode Island in 2016.
Christopher Martin is a reporter for Bloomberg News.