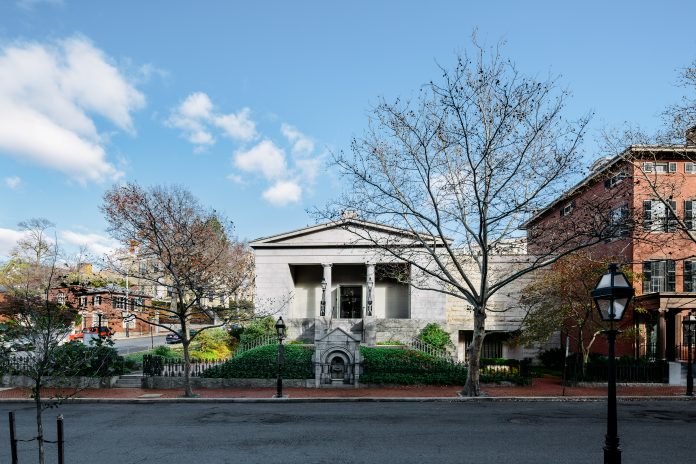 PROVIDENCE –  The Providence Athenæum has received $346,782 to replace its roofs, the nonprofit, member-supported library announced Thursday.
The Athenæum received $224,820 from the Champlin Foundation and a State Preservation Grant of $121,962 from the R.I. Historical Preservation and Heritage Commission.
"The Providence Athenæum is thrilled to receive this significant funding from the Champlin Foundation and the State Preservation Grant program for our roof replacement project. Because of these grants, the Athenæum can continue to provide a warm, dry welcome through the next generation, allowing all to enjoy our historic building and its world-class collections and programs," said Executive Director Matt Burriesci in a statement.
The Athenæum expects to complete work on its roofs by this fall.
The grants will enable the institution to replace the roofs over the Athenæum's main building (built in 1838) and first addition, added in 1914. The library replaced the Platner Wing's (1979) roof in 2016, also with the help of the Champlin Foundation.
The Providence Athenæum is located at 251 Benefit St., Providence.
Chris Bergenheim is the PBN web editor.