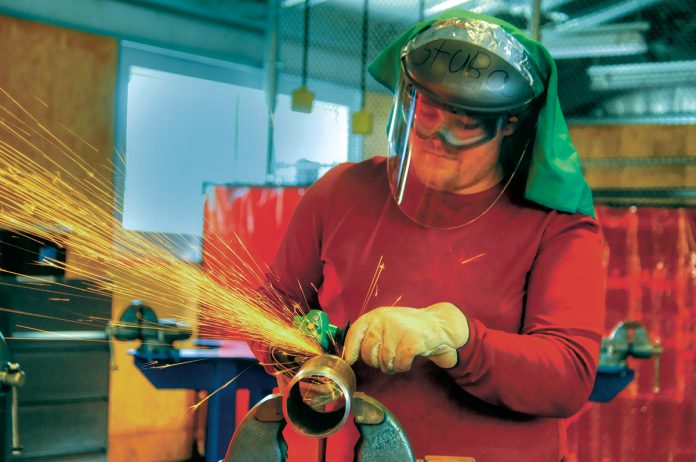 The Ocean State had its eyes on the public school system this past year, as two statewide ballot requests for funding, not to mention eight town- and citywide local bond measures tied to local schools, won overwhelming support from voters in November.
The first will confer $250 million in public school facility investments over five years. The bond will not exceed $100 million in any one year and will be directed to school housing aid coffers and the state's school building authority capital fund.
The second measure, for $70 million, will invest $45 million in upgrades to the University of Rhode Island's Narragansett Bay Campus, namely focusing on marine research and education endeavors, and $25 million in Rhode Island College's Horace Mann Hall, home of RIC's School of Education and Human Development.
The total $320 million total approved in statewide educational bonds is the highest amount approved by voters in state history. And state education leaders promised they will come back for more spending support from voters statewide in the coming years to finish all the school building and renovation projects needed.
Eight local communities also won support for significant investment in public school facilities. The communities are: Pawtucket ($220 million); East Providence ($189.5 million); Providence ($160 million); Cumberland ($83 million); Smithfield ($45 million); Warwick ($40 million); North Kingstown ($27 million); and Jamestown ($5.9 million).
'Not all people have the luxury of waiting two to three years to complete a degree.'
JAMIE SCURRY, RWU University College vice president
Education of the workforce was also an issue in which the state placed significant resources and focus in 2018. By seeking to first understand the needs of the business community, before training the unemployed or underemployed, the year marked a period of gains for Gov. Gina M. Raimondo's Real Jobs Rhode Island initiative.
Now 3 years old, Real Jobs RI is designed to serve people with barriers to employment by surveying local companies about the types of workers they need.
Since inception, Real Jobs RI has helped match 2,200 new hires with jobs and provided support for 1,221 workers to continue their education.
"Real Jobs RI is blazing trails in demand-driven workforce development," said Wendy Mackie, CEO of the Rhode Island Marine Trades Association, of the program's impact.
When the state announced the nation's first offshore wind farm would be located off the coast of Block Island, Rhode Island took a step forward, ensuring its place among environmentally friendly, sustainable energy producers. This past year, thanks to Real Jobs RI, Raimondo doubled down on that new identity.
Between November 2017 and August 2018, a $100,000 Real Jobs RI grant for WindWinRI, based at North Kingstown manufacturer Anvil International LLC, helped develop a high school certification program that will funnel local students directly into wind-energy jobs.
The second half of 2018 saw a continued focus on the next generation of the workforce. Based in Woonsocket, the Northern Rhode Island Higher Education Center was launched by the governor in July and touts partnerships with local firms such as CVS Health Corp., Fidelity Investments Inc. and AAA Northeast.
Similar to its Westerly-based counterpart, postsecondary students can enroll in workforce-development programs at the center, as well as in a collection of higher education courses instructed by partnering schools.
Private institutions also made a point to develop their workforce-development resources in 2018. To adapt to the varied needs of employers and industries, colleges and universities are improving their education and training of individuals seeking advanced education.
The rebranding of University College at Roger Williams University, formerly the School of Continuing Studies, was undertaken to emphasize the school's focus on nontraditional, continuing education students.
RWU also launched its Career Pathways program this year. Describing the effort, University College Vice President Jamie Scurry told Providence Business News in September: "Choosing your career has become a privilege and not all people have the luxury of waiting two to three years to complete a degree to enter the workforce."
Nonprofits, evidenced by a July partnership between the Rhode Island Foundation and the University of Rhode Island's Small Business Development Center, also got in the game.
Sadly, 2018 was also marked by the passing of one of Rhode Island's longtime leaders in higher education. Roger Williams President Donald J. Farish passed away suddenly on July 5 at age 75.
Emily Gowdey-Backus is a staff writer for PBN. You can follow her on Twitter @FlashGowdey or contact her via email, Gowdey-backus@PBN.com.