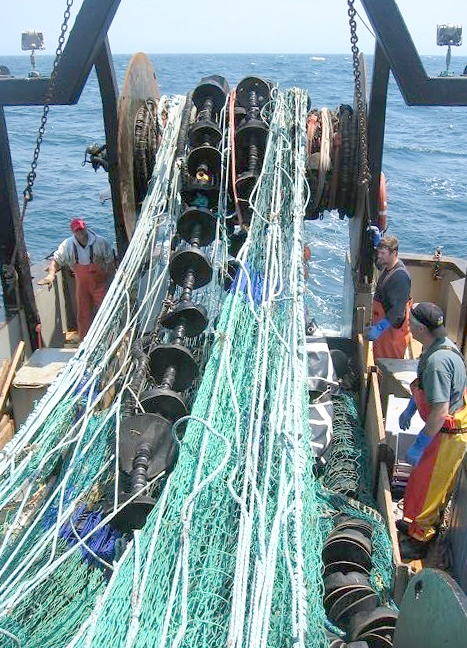 How much do offshore wind-energy operations disrupt commercial fishing and how much is that worth?
That's the central question in not only the current talks between Vineyard Wind and Rhode Island's Fisheries Advisory Board, but for every offshore-wind project that will follow from New England to the Carolinas, according to state and fisheries officials following the matter.
New Bedford-based Vineyard Wind LLC is closest to hammering out an agreement with the commercial fishermen. Both sides have agreed to a Feb. 25 deadline to settle their differences over Vineyard Wind's planned 84-turbine wind farm southwest of Martha's Vineyard. Next up is expected to be Orsted US Offshore Wind – formerly Providence-based Deepwater Wind – for its planned Revolution Wind project south of Rhode Island.
If the Vineyard Wind case is any indication, future negotiations between offshore-wind companies and commercial-fishing groups won't be simple. Representatives of Rhode Island's commercial fishing industry expect the agreement with Vineyard Wind to set the stage for future talks over other projects.
The proposed Vineyard Wind deal involves $6.2 million in direct compensation to commercial fishermen, but the real sticking point has been over who controls another $23 million offered for research or mitigation, according to Chris Brown, a member of the Fisheries Advisory Board.
Brown, who also serves as president of the Rhode Island Commercial Fishermen's Association, said there have been indications Vineyard Wind could change its position and allow the fishing industry to decide how the money will be spent rather than having the company do it.
If fishermen control that money, Brown said, it could be used for "mitigation" of any future expenses or losses claimed by fishing businesses related to Vineyard Wind's project. Another issue is whether the money will be available upfront or spread over a period of years.
"They are acting like a company that is very much cash poor," Brown said.
When asked for comment, Vineyard Wind emailed a copy of its recent agreement with the Fisheries Advisory Board to resolve the matter no later than Feb. 25. The company needs to reach an agreement with fishermen in order to move forward in the regulatory process.
Meanwhile, Richard Fuka, president of the Rhode Island Fishermen's Alliance, said his group has been left out of the negotiations with Vineyard Wind but feels the compensation figures being discussed are much too low.
Orsted, through Deepwater, hired a liaison to the fishing industry in February 2018. The company is now working with the Responsible Offshore Development Alliance, an interstate group that includes Brown's group.
"Orsted has been talking to fishermen but they're a few months behind Vineyard Wind," said Annie Hawkins, the alliance's executive director.
Scott Blake is a PBN staff writer. Email him at Blake@PBN.com.