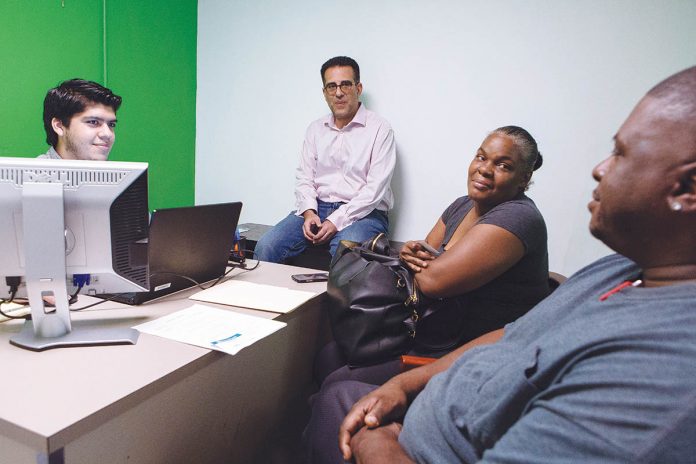 Innovative Companies | Financial
---
Running into financial issues or attempting to get out of bad situations can be daunting. Providence-based Capital Good Fund can come in to help out.
"It is not easy to escape from poverty," said Wally Okby, vice president of investor relations. "Low-income Americans face numerous obstacles to building better lives for themselves and their families. For many, the promise of the American dream seems to be slipping away. That's where we come in."
The Capital Good Fund, a nonprofit, certified Community Development Financial Institution, is in business to help people straighten out their finances and help create "pathways out of poverty." The company says it is the only nonprofit alternative to the "$141 billon predatory financial-services industry."
The Capital Good Fund is one of the few CDFIs nationally, and likely the only one in four markets in Rhode Island, Delaware, Massachusetts and Florida, that specializes in small-dollar personal loans, Okby said. Its primary competitors are payday lenders, loan sharks and other predatory lenders. CGF doesn't compete with credit cards and bank loans.
"Given the prevalence of predatory financial products in low-income neighborhoods, Good Fund does compete directly with for-profit payday lenders and illegal loan sharks and other predatory lenders, and considers part of its role to take market share away from predatory lenders by offering a more equitable product," Okby said.
Low-income families and immigrants can become targets of financial predators, and that's where the Capital Good Fund steps in to provide help.
The Capital Good Fund has extended more than 3,000 loans totaling nearly $5.6 million and with nearly 1,500 people completing their financial and health coaching programs. CGF also reported as of August, 99 percent of the principal it has loaned is paid on time and in good standing.