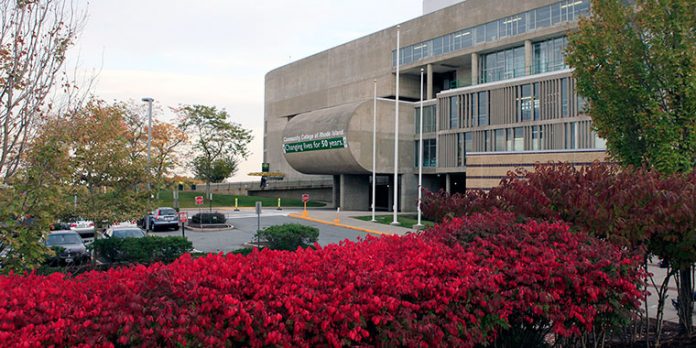 PROVIDENCE – The Community College of Rhode Island is set to graduate its largest class in more than 20 years – about 2,300 students – a class that will include the first group of students to complete the Rhode Island Promise tuition-free program.
CCRI said about 285 students in the graduating class made it through two years of tuition-free schooling under Rhode Island Promise. About 1,580 students had enrolled in the first cohort of the scholarship program in November 2017, and about 40% of that class did not return for a second year.
Launched by Gov. Gina M. Raimondo and first implemented during the 2017-2018 academic year, Rhode Island Promise made tuition and fees free for full-time associate degree candidates who maintained a 2.5 GPA and earned 30 credits per year.
CCRI will award degrees and certificates to about 2,300 students during commencement at the Dunkin' Donuts Center in Providence on Thursday. (School officials said the exact number of graduates who received the R.I. Promise scholarship remains somewhat in flux as some students must still complete spring and summer courses.)
Still, the size of the graduating class eclipses the previous record-high of 2,133 set last year. The size of the last four CCRI graduating classes has steadily grown from 1,944 in 2016 to 2,027 in 2017 to 2,133 in 2018.
Raimondo and CCRI officials have defended Rhode Island Promise's performance, saying enrollment of Rhode Island full-time students coming out of high school has increased 113%, while enrollment of low-income students has risen 143%, and enrollment of students of color is 164% higher since 2017.
Traditionally, the two-year graduation rate at CCRI has been as low as 4%. But Sara Enright, CCRI vice president of student affairs, told lawmakers last month that since Rhode Island Promise was implemented, more than four times as many students are on track at graduate in two years.
The governor has proposed expanding the Rhode Island Promise program to make Rhode Island College tuition free for full-time juniors and seniors who qualify. But the legislation has not received much support from General Assembly leaders.
William Hamilton is PBN staff writer and special projects editor. You can follow him on Twitter @waham or email him at hamilton@pbn.com.