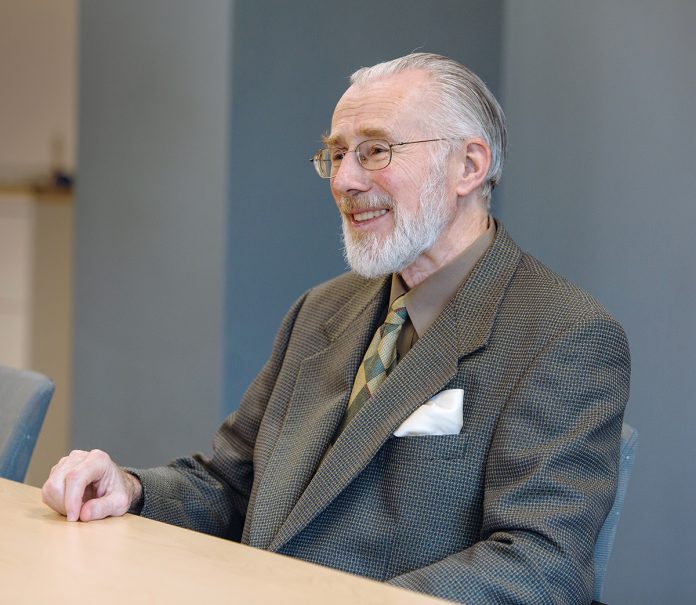 BRISTOL – A public celebration of the life and legacy of late Roger Williams University President Donald J. Farish has been scheduled by the school for Wednesday, Sept. 12.
The 10th president of the Bristol-based university, Farish died on July 5. Wednesday's event comes eight weeks after the private calling hours were held for friends and family.
In May, Farish had announced he planned to retire at the close of the 2018-2019 academic year making this his last year leading the university. Provost Andrew A. Workman has been named interim president.
"During his seven years at RWU, President Farish provided a vision for a modern university, aiming to 'Build the University the World Needs Now' and strongly positioning the institution for its next phase of growth," said Workman in a statement released Monday announcing the celebration and encouraging the public to attend.
"I cannot imagine a leader with a more authentic drive for excellence, for relevance, for impact and for access in higher education," he added in his prepared remarks.
The celebration will be held Wednesday starting at 3:30 at the RWU Recreation Center on the Bristol campus with a reception to follow at 4:30 p.m.
Presentations of poetry and dance, readings and reflections by students, faculty members and members of the greater RWU community will fill the multimedia celebration.
Emily Gowdey-Backus is a staff writer for PBN. You can follow her on Twitter @FlashGowdey or contact her via email, gowdey-backus@pbn.com.