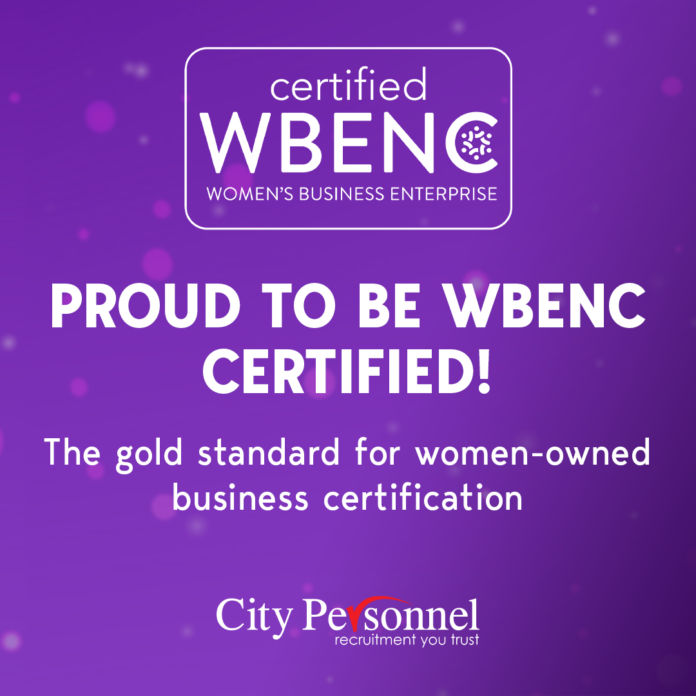 City Personnel is proud to announce that they have been certified as a Women's Business Enterprise (WBE) through the Women's Business Enterprise National Council (WBENC). WBENC Certification is the gold standard for women-owned business certification in the United States.
City Personnel is a leading staffing agency in Providence, RI, that specializes in providing tailored staffing solutions for employers across various industries. Since City Personnel's establishment in 2006, they have been dedicated to helping businesses find the right talent and assisting job seekers in finding fulfilling employment opportunities.
City Personnel has received numerous prestigious awards in recognition of their commitment to excellence. These accolades include being named ClearlyRated's Best of Staffing for Client and Talent Satisfaction, as well as earning the distinction of being a Top Rated Local Business in the state. These awards highlight City Personnel's continuous efforts to provide exceptional service and go above and beyond for both clients and candidates. Furthermore, obtaining certification as a Women's Business Enterprise (WBE) through the Women's Business Enterprise National Council (WBENC) is another significant accomplishment that City Personnel takes great pride in.
"As a female executive and the proud owner of City Personnel, I cannot emphasize enough the incredible benefits of achieving WBENC Certification. It not only opens doors to new opportunities but also gives us a competitive edge in the market. WBENC Certification matters because it demonstrates our commitment to diversity, inclusion, and empowering women in business. Being part of the WBENC network has allowed us to connect with incredible women-owned businesses, share insights, and collaborate for mutual growth. It's about creating a supportive community where women can thrive and contribute to a more balanced and sustainable economy." – Dawn Apajee, Owner of City Personnel.
By including women-owned businesses among their suppliers, corporations and government agencies demonstrate their commitment to fostering diversity and the continued development of their supplier diversity programs, which in turn empowers women as leaders and brings about a more diverse, balanced, and sustainable economy.
To learn more about City Personnel, please visit citypersonnel.net.