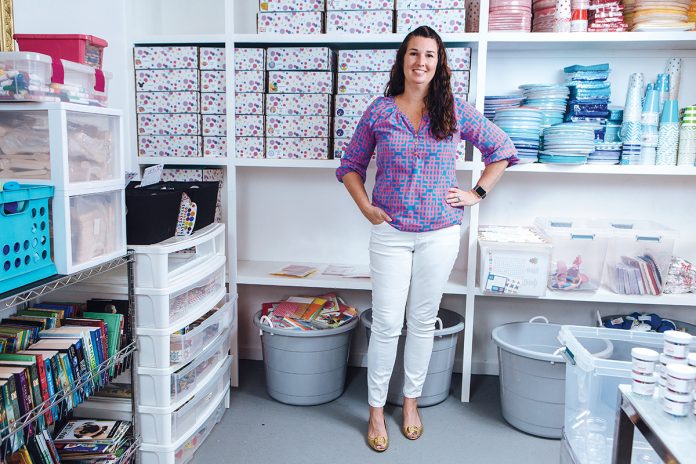 Stephanie Frazier Grimm | The Confetti Foundation founder and president
Having started two successful businesses (Mama & Bambino and Couture Parties), I knew it was time to fulfill my passion-project idea, The Confetti Foundation, a charity that would supply birthday parties to hospitalized children.
With any business, entrepreneurs fear comparison and failure. Fortunately, I didn't have to worry about comparison. The Confetti Foundation was the first of its kind.
As for failure, it did not happen. In four short years we have helped thousands of children celebrate their birthdays with the proper means during their hospital stay, although it hasn't been easy.
In the nonprofit sector, you will be told "no" many times. It makes one yes out of all the noes a powerful motivator. And I have learned that frustration turns to drive.
I have also learned that inclusion is the key to a successful nonprofit. Yes, I had an idea and implemented it. But I 100 percent depend on others to make this their charity, not mine.
We are strictly volunteer based; there are no paid employees. I know anyone who wants to be a part of this celebration movement, they are committed. And the proof is in the numbers. We have more than 200 participating hospitals.
Communities make The Confetti Foundation work. Whether it is making birthday cards, picking up a cake, hanging decorations in a hospital room, or holding a party-supply collection in their office, together we can throw a properly themed birthday party for a child in need of just that.