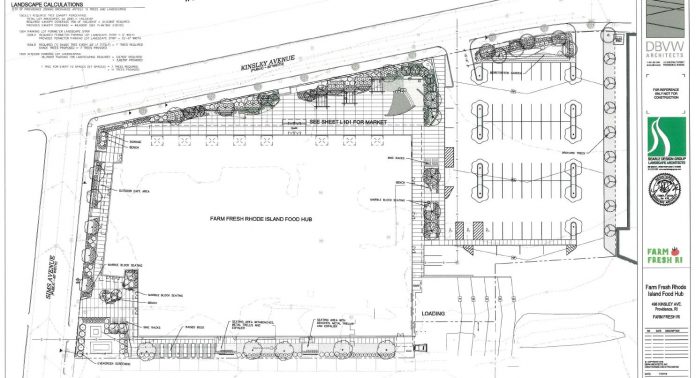 PROVIDENCE – A proposal by Farm Fresh Rhode Island for a commercial center and farmers market is expected to be considered by the Providence City Plan Commission next week.
The project is in the preliminary phase. It would involve a 60,000-square-foot building of a single story. The project, called the Rhode Island Food Hub, will include distribution space, a production kitchen, a farmers market and commercial space, according to plans filed with the city.
The proposal is scheduled for a public hearing on March 6.
The site is at 498 Kinsley Ave., located along Kinsley Avenue and Sims Avenue. The architect is DBVW Architects in Providence.
Mary MacDonald is a staff writer for the PBN. Contact her at macdonald@pbn.com.