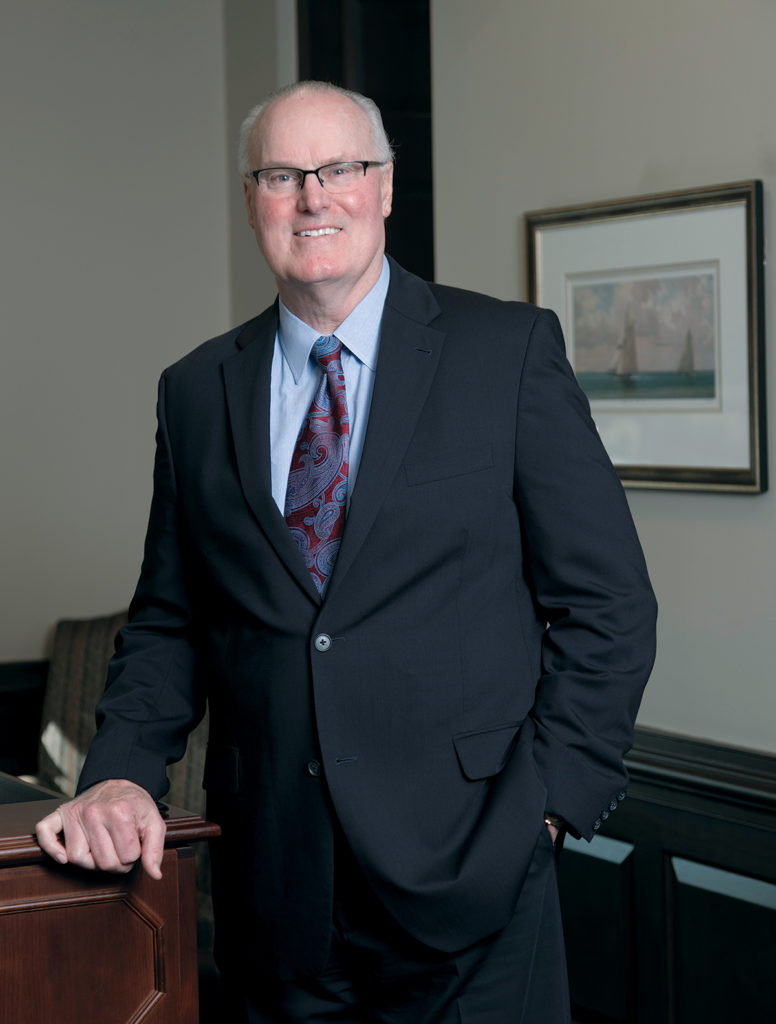 Joseph J. MarcAurele | Chairman and CEO, Washington Trust Bancorp Inc.
1. What was the impetus behind the decision to retire right now? We have all of the management pieces in place here at the bank. The timing is right. I'm ready to enter into a new phase in my life and focus my time on doing the things I feel are important from a family level.
2. How would you describe your legacy at Washington Trust? First of all, I think that Washington Trust has an incredibly long history and legacy of its own, and it's been an honor to be a part of that. It's difficult for me to say I've really created a legacy in eight years compared to that 217-year history, but ultimately I'd like to think that I was able to make a very good thing a little better by strengthening the team and products behind the company. … This institution is one of a kind, and I am proud to have led the company during a period of tremendous growth and profitability.
3. What can you say about the direction of the company? I'm confident that the company is extremely well-positioned to succeed. Washington Trust has a strong brand and reputation, which I feel couldn't be any better. This is an example of a local company that is very meaningful to the local communities it serves, and I believe it will continue in that way for many years to come.
4. How about the new leadership team? I couldn't have more respect for and confidence in our new leadership team. Ned Handy, Mark Gim and Ron Ohsberg are the perfect people to move the company forward. Ned and I go back a very long time. We've worked together at three companies and I've always known him to be a strong and capable leader. Mark has a long history with the company and has been an integral part of Washington Trust's growth. Ron, who I've also worked with in the past, has tremendous experience and a strong financial background that is perfect for this job at this time. Ron is taking over for David Devault, who also recently announced his retirement [and] has been instrumental in the success of the company.
5. Any grand plans for retirement? Two things. First, I'm really looking forward to traveling and spending time with family. Second, I plan on continuing my community involvement in Rhode Island and will remain on the bank board and continue working on some nonprofit boards as well. I want to fill my free time with meaningful activities, to the extent that I can make a difference.