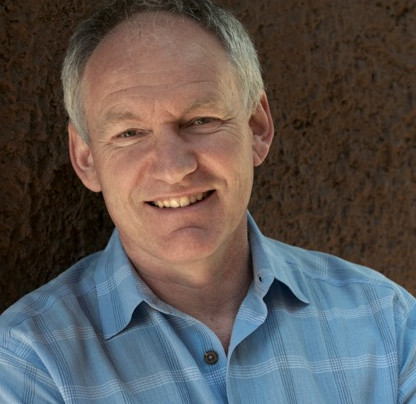 Hakon Heimer is a science editor and consultant on mental illness and neuroscience based in Providence. He is the founder of Schizophrenia Research Forum, an online knowledge environment for researchers, and program adviser on cognitive disorders to the Banbury Center at Cold Spring Harbor Laboratory in New York. He is a member of the National Institutes of Health's Council of Councils and co-founder of Cure Alliance for Mental Illness, a research advocacy organization.
PBN: What led you to found Cure Alliance for Mental Illness and how did Brain Week Rhode Island grow out of that?
HEIMER: I have a family member who has rather severe mental illness and this led me to a career in neuroscience administration. One day, out of the blue, I got a phone call from Robin Cunningham, who's a bit of a celebrity in our community: he had a very successful business career in leadership roles for major corporations, despite having been diagnosed with schizophrenia at age 14. We bonded over our shared conviction that people with all mental illnesses were poorly served by current treatments. Together, we formed Cure Alliance to advocate for research on everything from psychosocial treatments to optimizing current options. But, we believe that the truly innovative treatments are going to come from understanding how the brain develops in childhood and adolescence and how things can go awry from all sorts of factors. Brain Week R.I. grew from that conviction.
PBN: What are the broader goals of Brain Week R.I.?
HEIMER: We want to make brain research accessible to nonscientists, inspire the next generation of Rhode Island neuroscientists and foster collaborations that fuel scientific and economic growth. These goals reflect our diverse organizing group, including Alden Bumstead, Cure Alliance's communications director, Brown University neuroscientist Victoria Heimer-McGinn, and John Davenport, managing director of the Brown Institute for Brain Science. For example, Heimer-McGinn's interest in education prompted her to recruit a cadre of neuroscientists to make visits to schools, especially those in underserved communities, to give hands-on demonstrations about the brain and neuroscience. They visited over 20 classrooms last year and will add more this year.
Bumstead and I have special interests in communicating about mental illness, so for the Brain Week kickoff event, we've recruited MacArthur "Genius" Award-winner Elyn Saks to talk about how she was able to have a successful career in law and academia despite mental illness. And Davenport and BIBS have connected us to the larger neuroscience community in Rhode Island.
PBN: What's special about neuroscience in Rhode Island? Why is the industry considered to have high potential to help the state's economy?
HEIMER: Rhode Island has an unusually high concentration of people working in neuroscience, ranging from very basic research on how the brain works at Brown University to high-tech interventions and psychosocial treatments for nervous-system disorders at Bradley Hospital, Butler Hospital, Rhode Island Hospital and the VA Medical Center. Together with the new Ryan Institute at the University of Rhode Island, they've formed the Rhode Island Neuroscience Leadership Committee to help build on the collaborations that already exists between these institutions.
One thing that people don't hear enough is that when you foster and invest in research, and academic institutions in general, you're building stable job and education generators. These universities and hospitals aren't going to leave the state for better tax breaks somewhere else. They're here to stay and each research group is a small-business unit – the tens of millions of dollars they get from federal grants or philanthropists don't just pay technical staff. They support people at all skill levels: facilities staff, human resources, accountants and administrators. And when the lab copier breaks down, a local technician comes to repair it.
PBN: What are some growth areas in neuroscience that Rhode Island companies could help develop?
HEIMER: Disorders of the brain and nervous system have an inordinate impact on the young and old. When children develop autism or adolescents develop mental illnesses, they usually have lifelong burdens that affect every part of their lives. And as our population ages, we'll see more and more people develop Alzheimer's or Parkinson's disease, which are devastating in every way. Nervous-system disorders have the largest burden in terms of disability, even more than cancer and federal research investments are beginning to catch up. These are areas where Rhode Island researchers are prominent on an international level and their discoveries have the potential to create companies based in Rhode Island, if our state commits to supporting them and to raising a scientifically literate workforce. Drug development is the first thing that comes to mind and there are a handful of Rhode Island biotech companies that have grown out of university research. But, neuroscience has a broad suite of commercial applications, including technology, medical devices and consumer products.
PBN: Beyond this year's event, what are your plans for growing the project?
HEIMER: We'd like to expand our school presence, reaching more classrooms around the state, and that might be a year-round project. And we'd like to add other partners and sponsors so that we can offer more events during Brain Week. In addition to members of the R.I. Neuroscience Leadership [Committee] that I mentioned earlier, we've added the Association of Migraine Disorders, founded by Rhode Island physician Fredrick Godley, and Medtronic as sponsors this year.