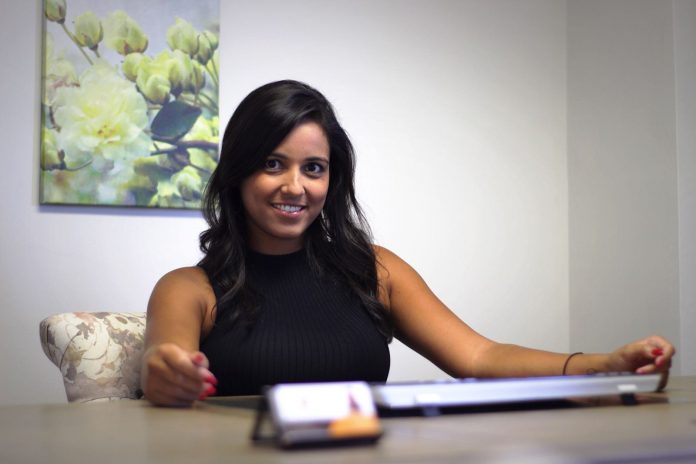 Talita Guerrero is the founder of Right Key Mortgage LLC in Lakeville, Mass., where she currently serves as a partner and senior loan officer. A licensed mortgage broker in Rhode Island, Massachusetts, Connecticut, Georgia and Florida, the firm finances residential and commercial loans.
Guerrero was raised by relatives and friends after being dropped off in the United States at age 12 by her parents, who then returned to Brazil. She became pregnant at 15 and dropped out of school after the birth of her son, returning later to obtain her General Educational Development diploma and began working in the mortgage industry.
In 2015, Guerrero earned a bachelor's degree in business with a concentration in management from the University of Massachusetts Boston, working full time while attending classes. She established the Talita Guerrero You Can Scholarship at UMass Boston to give back to students who face a difficult path to getting their degree.
She lives in Freetown in Bristol County, Mass.
PBN: What would you say to underprivileged people who want to succeed in business?
GUERRERO: Success has nothing to do with where you came from but more of how your mind thinks. You might have been taught to not believe in yourself because of your circumstances. But if you want something, you can work hard to achieve it. It is also so important to get higher education and surround yourself with like-minded people who will allow you to start thinking that you can do anything that you want to do.
I started my "You Can" scholarship at UMass Boston because I wanted to give back to other students who were motivated to achieve success but faced a difficult path financially to achieving their dreams. Once you have the right mindset – motivation and discipline are the key to achieve that success. You are a product of your decisions, so even if you come from a less-fortunate background, you can still succeed in business. You must be authentic and hardworking. And success will follow.
PBN: After receiving your degree four years ago, how were you able to start your business?
GUERRERO: I got into the industry when I was 18 years old and really learned the business from the ground level. This knowledge, combined with getting my bachelor's degree in business with a concentration in management, really gave me the confidence and tools to open a business. I also found the right business partner, who mentored and helped me start my business. I am proud to say I am now running a growing, successful company.
PBN: Why did you decide to go into the mortgage business?
GUERRERO: I was a high school dropout with a child, so it was difficult to find good jobs with the flexibility that I needed to care for my son. When I was 18 years old, a job opportunity at a mortgage company to be a loan officer assistant came up. And I have always been good with people, so I decided to give it a try. Little did I know then that it would be one of the best decisions I have ever made.
PBN: What are the keys for a small company to survive in a field dominated by giant banks and finance corporations?
GUERRERO: Big banks have been scaling back their mortgage operations in recent years and nonbank lenders, [such as] mortgage brokers, have continued to capture a larger market share. Last year, banks accounted for less than half of all residential mortgage loans originated.
Since we typically carry lower overhead costs and can operate with a smaller margin, we are able to offer more-competitive pricing to our customers. Also, unlike most banks, we work with a large, diverse group of lenders and can offer a better and more-specialized product mix. This results in our ability to serve a much larger segment of the population.
PBN: How would you describe the state of the housing market?
GUERRERO: While 2018 was an excellent year for the residential mortgage market, there were many challenges, such as low inventory and shrinking affordability due to the rise in homes' prices and numerous rate hikes by the [Federal Reserve].
Despite this, with job creation continuing its trend of strong growth and improving wage growth, demand for housing should remain strong through most of 2019. In addition, the recent indication by the Fed of possibly easing up on rate hikes should stabilize the bond market for the near future and help with affordability.
Scott Blake is a PBN staff writer. Email him at Blake@PBN.com.